Pope Francis Urges U.S. and Iran to 'Avoid an Escalation' Following Missile Strikes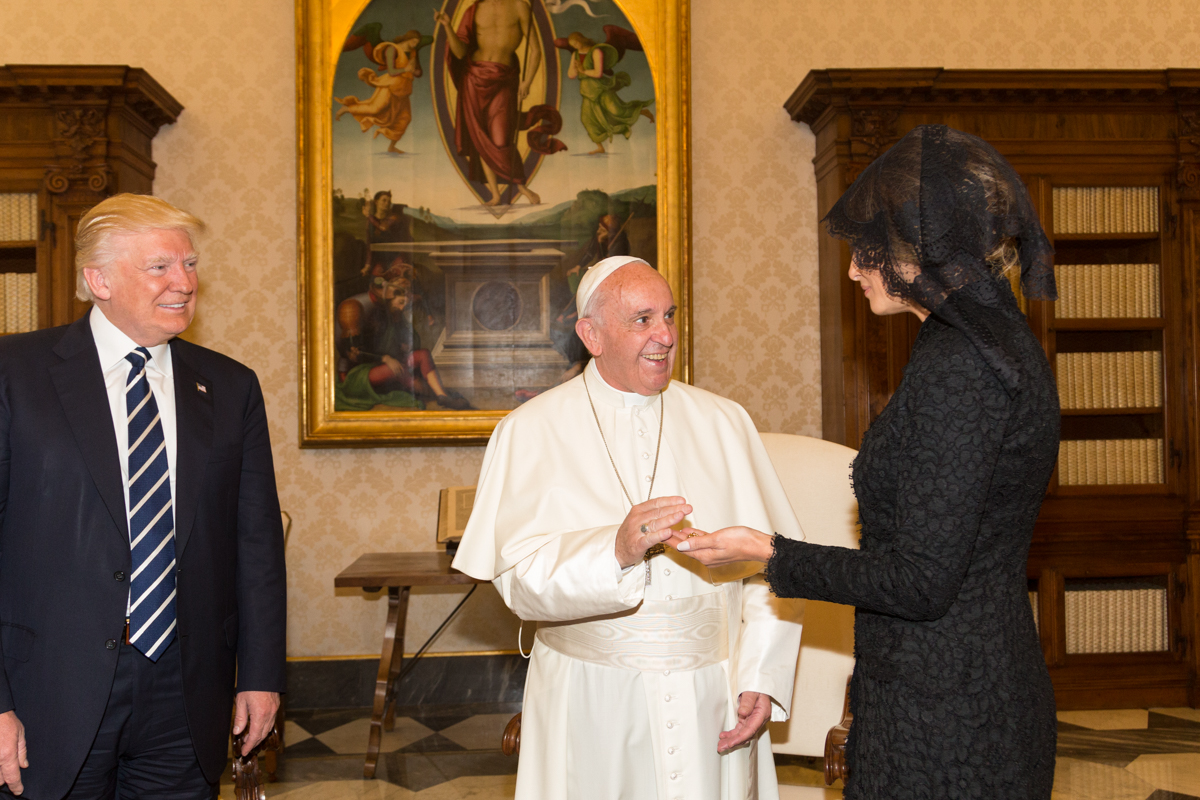 Pope Francis has called on the United States and Iran to deescalate the situation that has developed over the past week in remarks at the Vatican. During his annual address to the diplomatic corps, the head of the Roman Catholic Church stressed the need to act within the bounds of international law.'
The Pope asked 'that all the interested parties avoid an escalation of the conflict and "keep alive the flame of dialogue and self-restrain", in full respect of international law' as he spoke to the ambassadors to the Holy See in his New Year's speech.
Francis also highlighted the effect that the increased tensions are having on Iraq, saying the situation 'risks… compromising the gradual process of rebuilding in Iraq, as well as setting the groundwork for a vaster conflict.'
The Iraqi parliament recently voted to expel U.S. troops from the country, though this decision is not binding on the government. President Donald Trump has said American forces will not leave the country and suggested Iraq would have to pay for a military base first.
The Pope's words are likely to fall on deaf ears. On Wednesday, President Trump claimed that Iran was 'standing down' following missile attacks on U.S. bases in Iraq and both sides seem eager to avoid open conflict. However, experts on Iran suggest the country is merely biding its' time before the real retaliation it seeks.