Mike Pompeo Snaps at Reporter Asking Him About Trump's Threat to Bomb Iranian Cultural Sites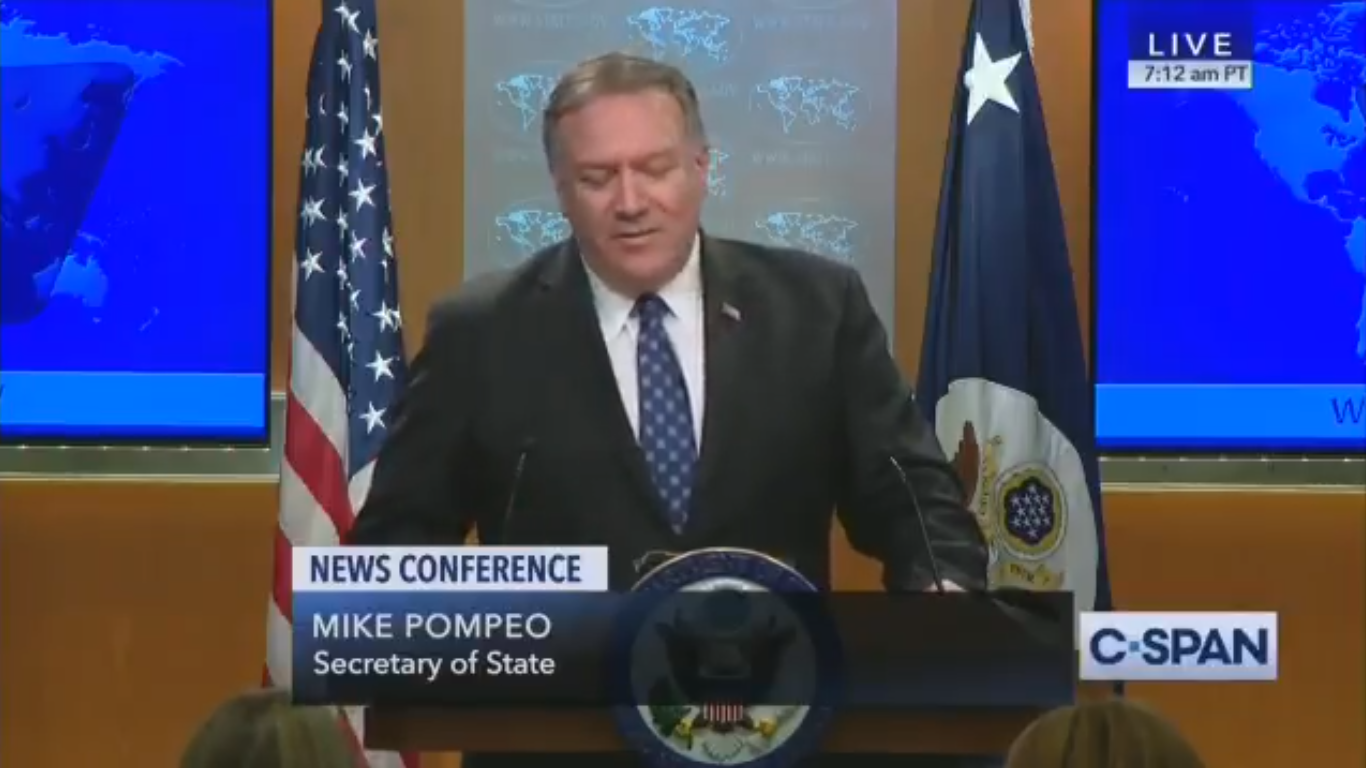 Secretary of State Mike Pompeo was not happy with a question from MSNBC's Andrea Mitchell today during a State Department press conference. Mitchell asked him about President Donald Trump's repeated threats to target Iranian cultural sites in retaliation for any attack by the country.
"I'm wondering whether you would push back in your advice or in your role?" Mitchell asked.
"You're not really wondering, Andrea," Pompeo snapped.
Pompeo said that any action the U.S. takes will be 'will be consistent with the international rule of law'. However, the President has undermined Pompeo by saying several times that cultural sites should not be off limits. Attacking cultural heritage sites without due cause would be a war crime.
POMPEO defends Trump threatening to commit war crimes in Iran with deflection: "Let me tell you who has done damage to the Persian culture … it's the Ayatollah … the real risk to Persian culture does not come from the United States of America." pic.twitter.com/uir7d6dkWX

— Aaron Rupar (@atrupar) January 7, 2020
"Let me tell you what's done damage to the Persian culture," Pompeo said. "It's not the United States of America. It's the Ayatollah."
Pompeo promptly ended the press conference after criticizing the Iranian government for its' approach to Persian culture. His decision to use the term 'Persia' is an unusual one, considering the country wasn't even officially called that during the rule of the Shah, a key U.S. ally.
Watch the video above, via Twitter.