Former Iraq Ambassador: 'Highly Questionable' that Iraq, Middle East Now Safer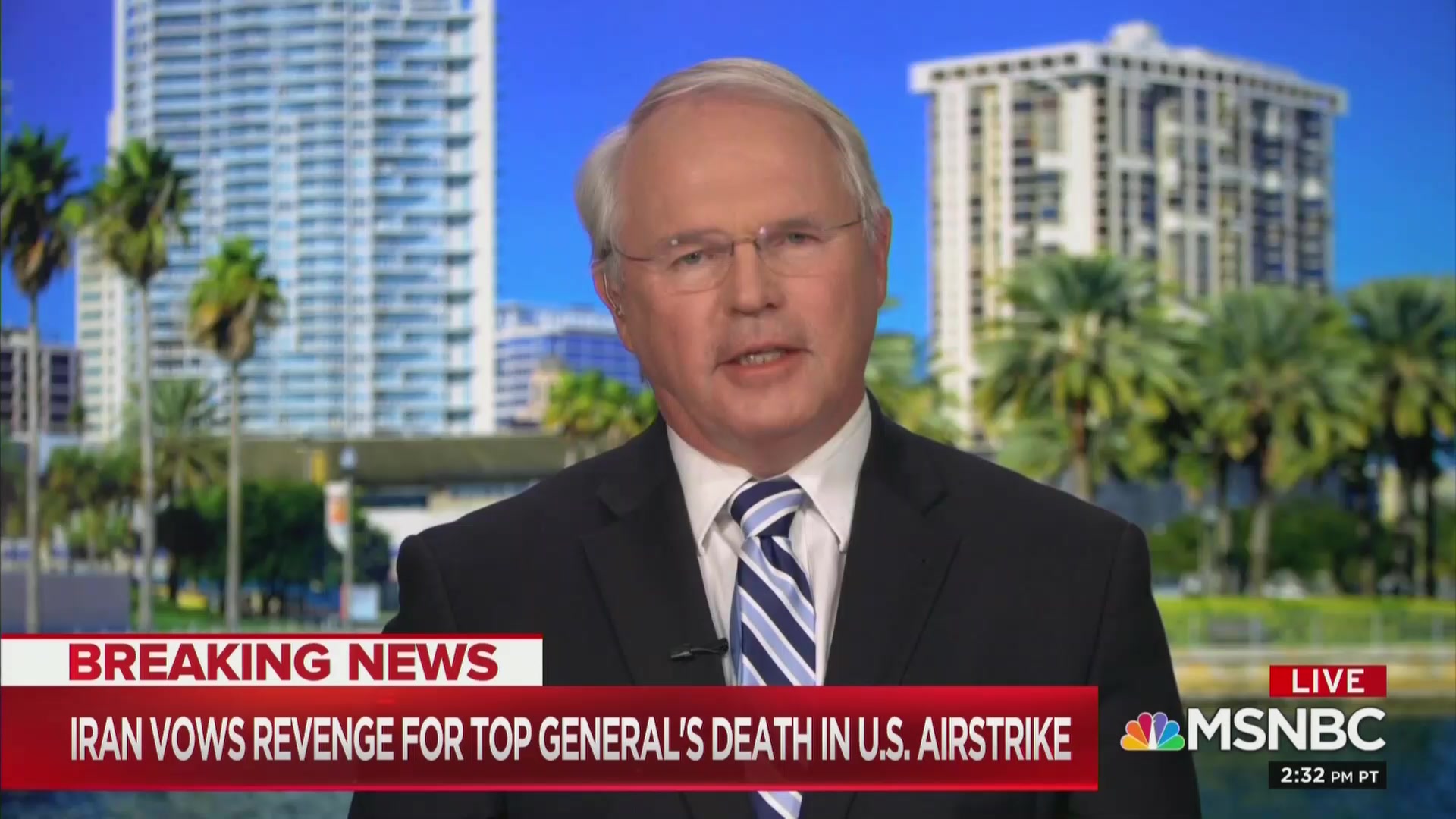 A former U.S. Ambassador to Iraq outlined the consequences of the Trump administration's decision to launch an airstrike killing Iranian general Qasem Soleimani.
Christopher Hill, who served under the Obama administration from 2009 to 2010, said he doubted the administration's claim that the act was one of de-escalation.
"If you stack up the odds, it's very likely that is is going to get bloodier and we're going to be more involved," Hill explained on Friday's Meet the Press Daily. "The idea that we've made Iraq or the region a safer place is highly questionable."
President Trump on Friday claimed that he ordered the strike to prevent war and that Soleimani had been preparing attacks on Americans in the region.
"This is going against the idea that we are going to disengage from the Middle East," Hill continued. "Trump always talks about 'forever wars,' [but] his real 'forever war' is on the foreign service; he doesn't want to use any diplomats on these things."
The Pentagon announced that approximately 3,500 troops would be sent to the region in response to rising tensions.
Watch the video above, via MSNBC.