Fox's Geraldo Rivera Clashes with Brian Kilmeade: 'You Never Met a War You Didn't Like'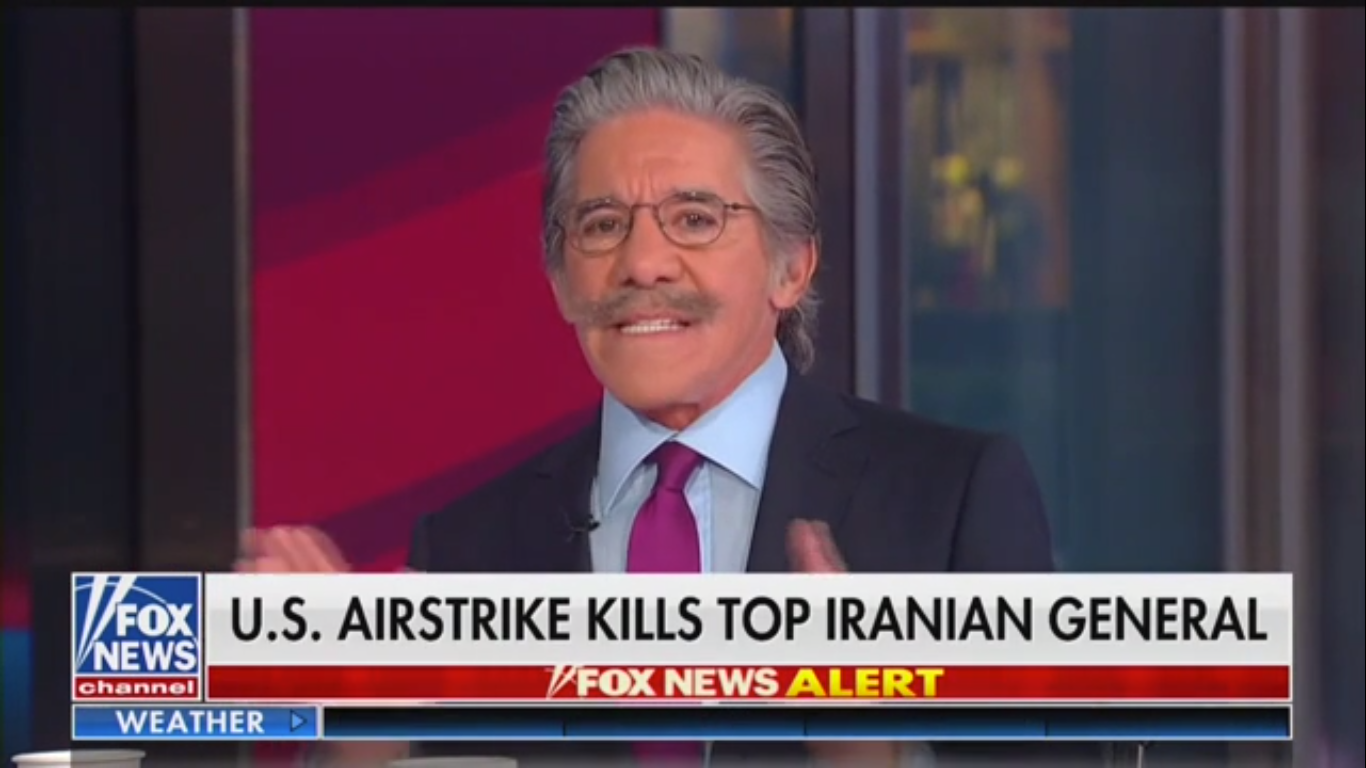 Fox News' personalities Geraldo Rivera and Brian Kilmeade clashed on Friday morning following the U.S. killing of Iranian General Qassem Soleimani. While Kilmeade as admittedly 'elated' about it, Rivera was more cautious and soon criticized Kilmeade.
"Don't for a minute start cheering this on, what you have done, what we have done, what we have unleashed…" Rivera said.
"I will cheer it on. I am elated," Kilmeade said. "I am elated."
"Well then you, like Lindsey Graham, have never met a war you didn't like," Rivera countered.
"That is not true, and don't even say that," Kilmeade said.
Kilmeade and Rivera went on to argue about Soleimani and Rivera brought up the 2003 invasion of Iraq. Kilmeade highlighted Americans who have died.
"You know, what about the tens of thousands of Iraqis who have died since 2003?" Rivera said. "What the Hell are we doing in Baghdad in the first place?"
"So you're blaming President Bush for the maniacal…"  Kilmeade began.
"I am blaming President Bush in 2003 for those fake weapons of mass destruction that never existed And the con job that drove us into that war," Rivera shot back.
Kilmeade and the other hosts groaned at Rivera's comments and Steve Doocy quickly moved on to comments from Secretary of State Mike Pompeo.
Watch the video above, via Fox News.