CNN Analyst: 'All Americans Are a Prime Target' for Iran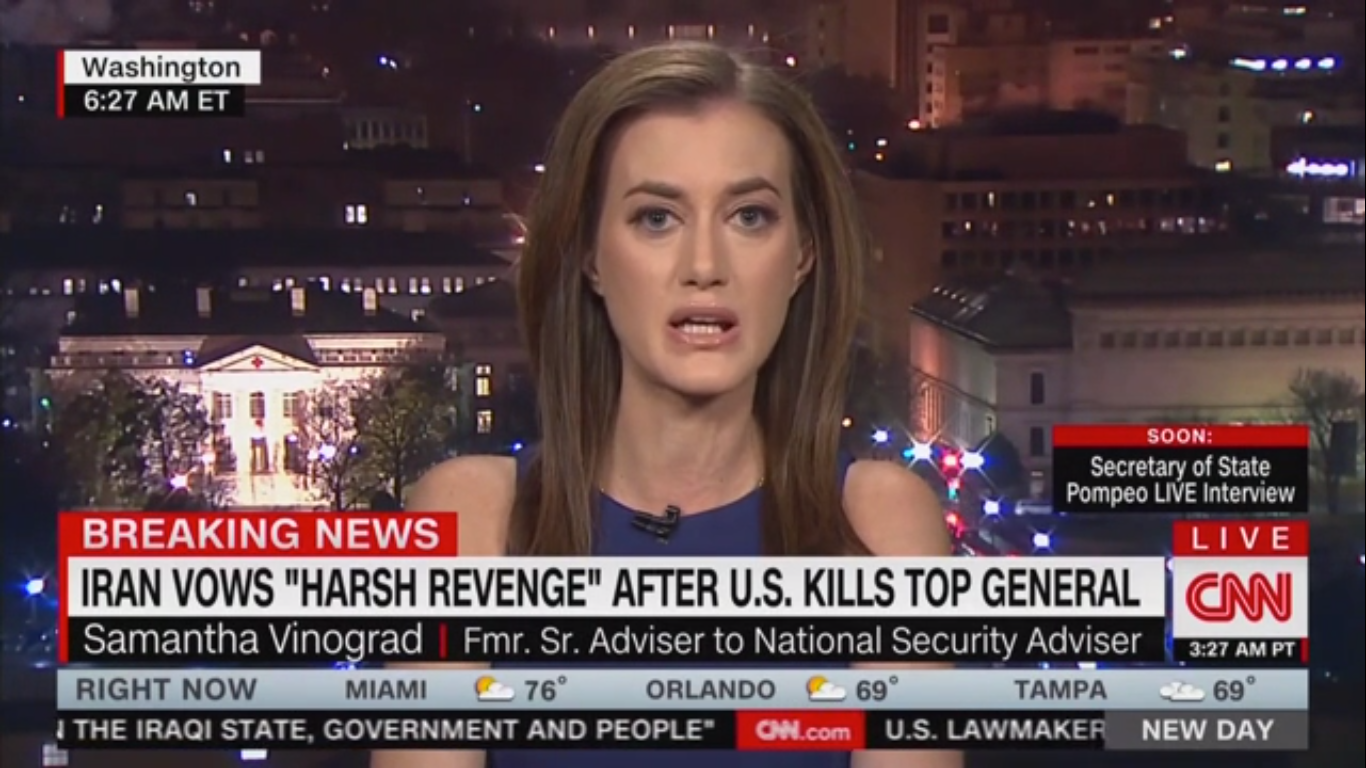 A CNN analyst has offered a grim assessment following the killing of Iranian General Qassem Soleimani. Samantha Vinograd, a former senior adviser to the National Security Advisor, warned that all U.S. citizens are now targets of possible Iranian retaliation.
CNN's John Berman asked Vinograd if U.S. service members would be targeted by Iran, but Vinograd had a much more expansive answer.
"It's not just service members," Vinograd said. "All American citizens are now walking prime targets for Iranian retaliation."
"The Department of Defense put out an important statement last night after this operation indicating what appears to be declassified intelligence that Qassem Soleimani was responsible for planning additional attacks against Americans."
"But also he approved the attack against the U.S. embassy in Baghdad. So it looks like they were declassifying intelligence on that front and going forward we should expect more of the same. The IRG Quds force has demonstrated its' willingness and intent to strike American citizens, to strike American diplomats who are afforded protection under international law."
"I'm equally as focused on the American diplomatic corps as well as all of the contractors that work for the U.S. Government and other American citizens, not just in the Middle East, but around the world. Let's not forget that the IRGC force has tried to implement terrorist plots in Europe. They tried to assassinate the Saudi Ambassador a few miles from where I'm sitting here."
"So they clearly have global reach and all Americans are a prime target."
Watch the video above, via CNN.