Fox News' Jessica Tarlov: Rudy Giuliani Is 'Transparently Corrupt'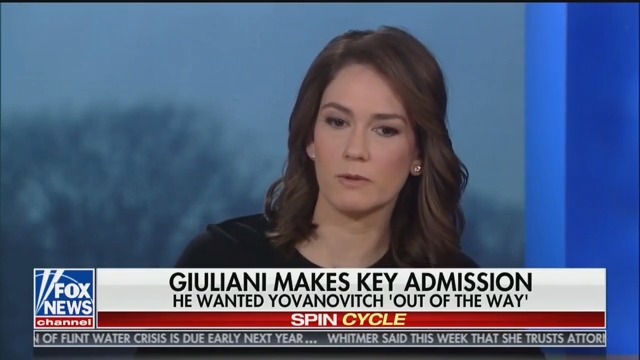 Liberal Fox News contributor Jessica Tarlov didn't hold back on Sunday when discussing Trump attorney Rudy Giuliani, describing the former New York City mayor as "transparently corrupt" in response to his confession that he led the effort to oust for U.S. Ambassador to Ukraine Marie Yovanovitch.
Tarlov, meanwhile, noted that Giuliani regularly goes on TV and "confesses to the things he's been accused of," prompting Kurtz to assert that this shows Giuliani is being "transparent."
"He's transparently corrupt, yes," Tarlov replied. "And the president's personal lawyer has no business doing this."
Read the rest of the piece at The Daily Beast.
Watch the clip above, via Fox News.