'That's Just Stupid!' Claire McCaskill Tears Into Tulsi Gabbard Over 'Present' Vote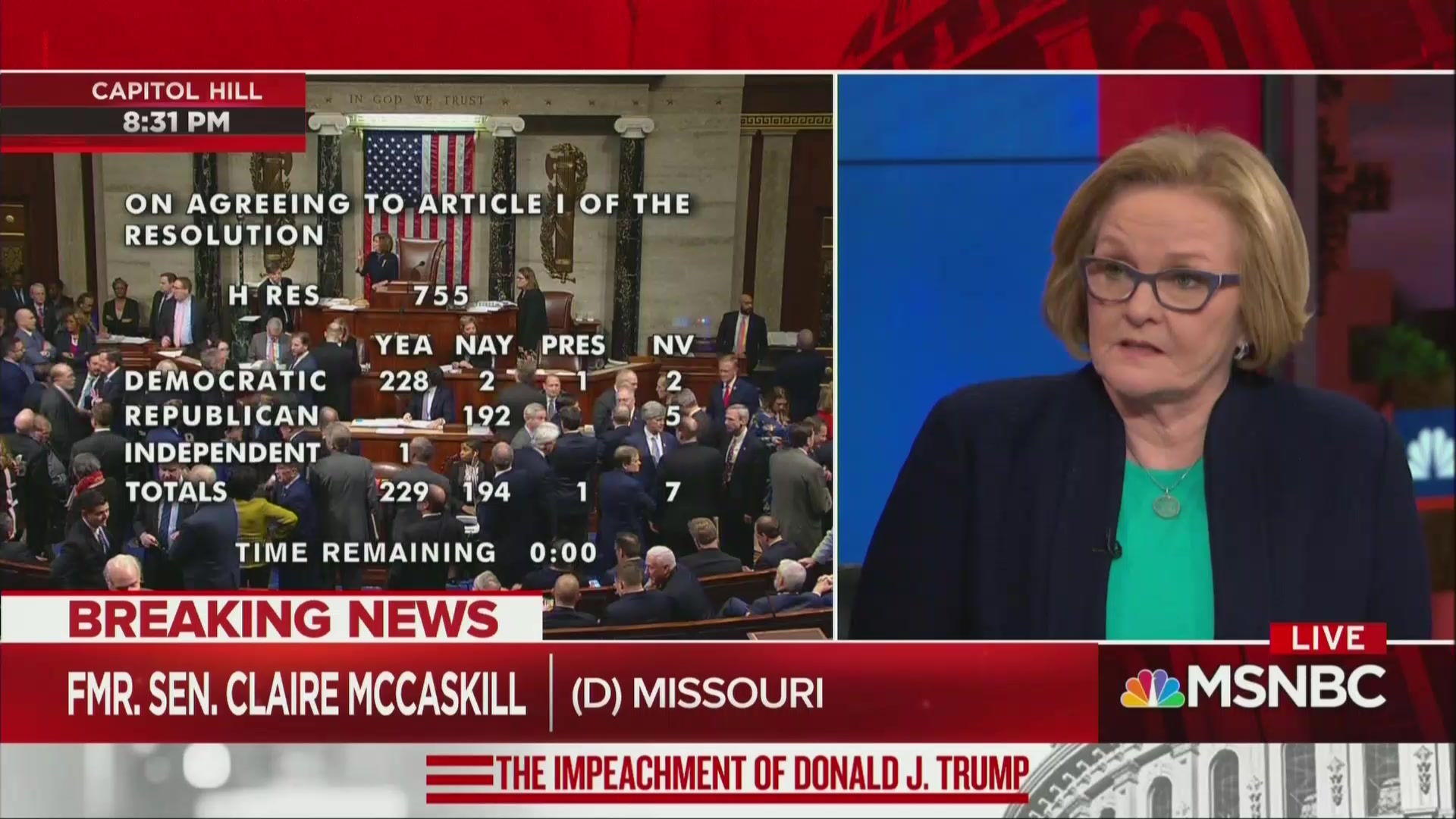 Shortly after Rep. Tulsi Gabbard (D-HI) voted "present" Wednesday night on the two articles of impeachment against President Donald Trump, former Sen. Claire McCaskill (D-MO) tore into the presidential hopeful's "stupid' decision.
"That's just stupid!" McCaskill exclaimed. "What is the point? I don't know what this woman is accomplishing by that."
"I guess getting attention? We're talking about her and really we shouldn't spend any time talking about her," she continued.
Read the rest of the piece at The Daily Beast.
Watch the clip above, via MSNBC.