Infowars Host Interrupts Impeachment Hearing, Accuses Democrats of 'Treason'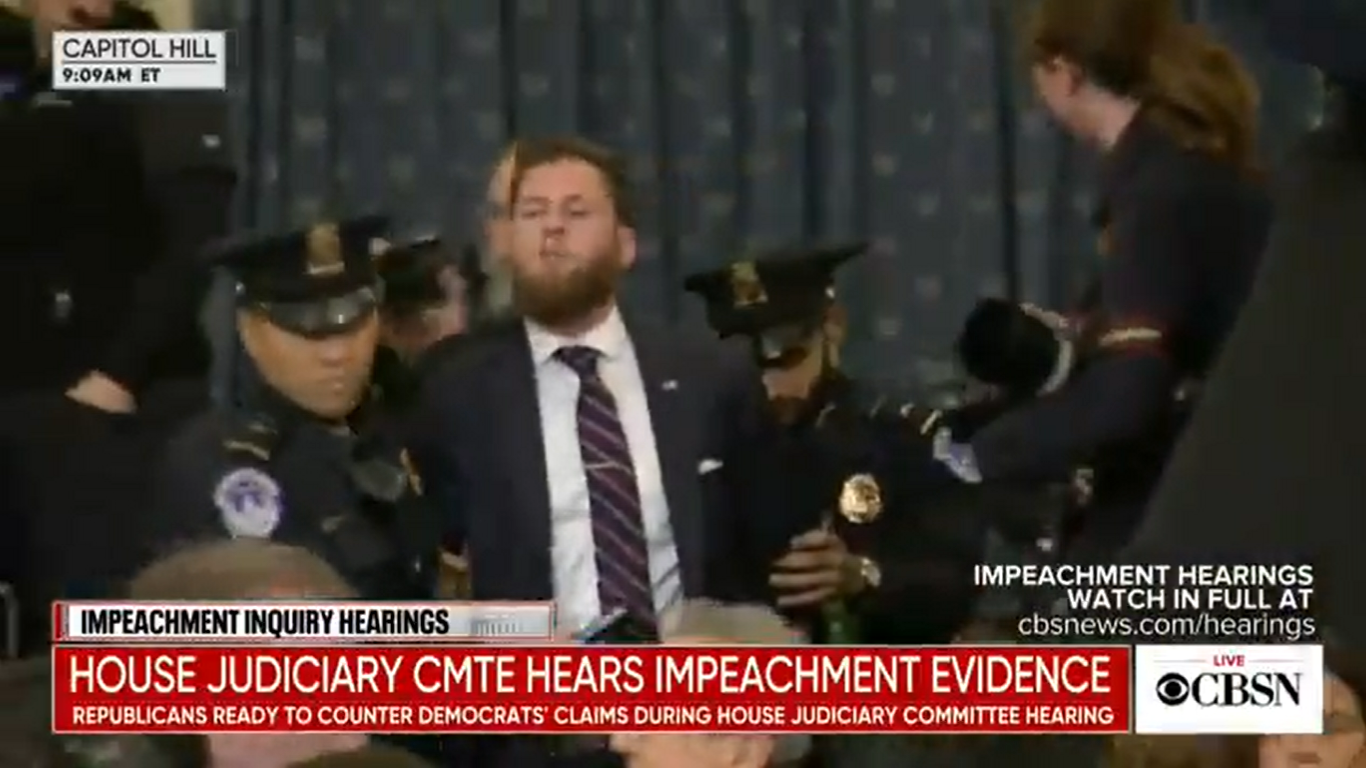 Monday's impeachment hearings in the House Judiciary Committee were interrupted by a man claiming President Donald Trump is innocent and Democrats are committing treason. The man stood up and started shouting as Chairman Jerry Nadler was making his opening statement.
A protester is removed from the impeachment hearing in its first moments after he starts yelling that the Democrats are committing "treason" https://t.co/yGhPEdZpm1 pic.twitter.com/TsoS9emxfw

— CBS News (@CBSNews) December 9, 2019
The man was quickly identified as Owen Shroyer, an Infowars host, the notorious conspiracy peddling site most associated with Alex Jones. Shroyer was also a promoter of the Pizzagate conspiracy theory, which claimed that Hillary Clinton was running a paedophile ring out of the basement of a pizza parlour.
Owen Shroyer, former InfoWars host and noted Pizzagater https://t.co/bCyXg3NjQq

— Lachlan Markay (@lachlan) December 9, 2019
Though he was initially called a former host, it appears that he still works there.
Sorry, apparently still an InfoWarrior. My mistake.

— Lachlan Markay (@lachlan) December 9, 2019
Shroyer was quickly removed from the hearing room and Nadler continued with his opening statement. Shroyer briefly disrupted proceedings, claiming the American people were not buying impeachment and crying 'treason' several times.
Watch the disruption above, via CBS/Twitter.