GOP Rep. Steve Scalise Accuses Adam Schiff of 'Spying on Members of the Press, on Members of Congress'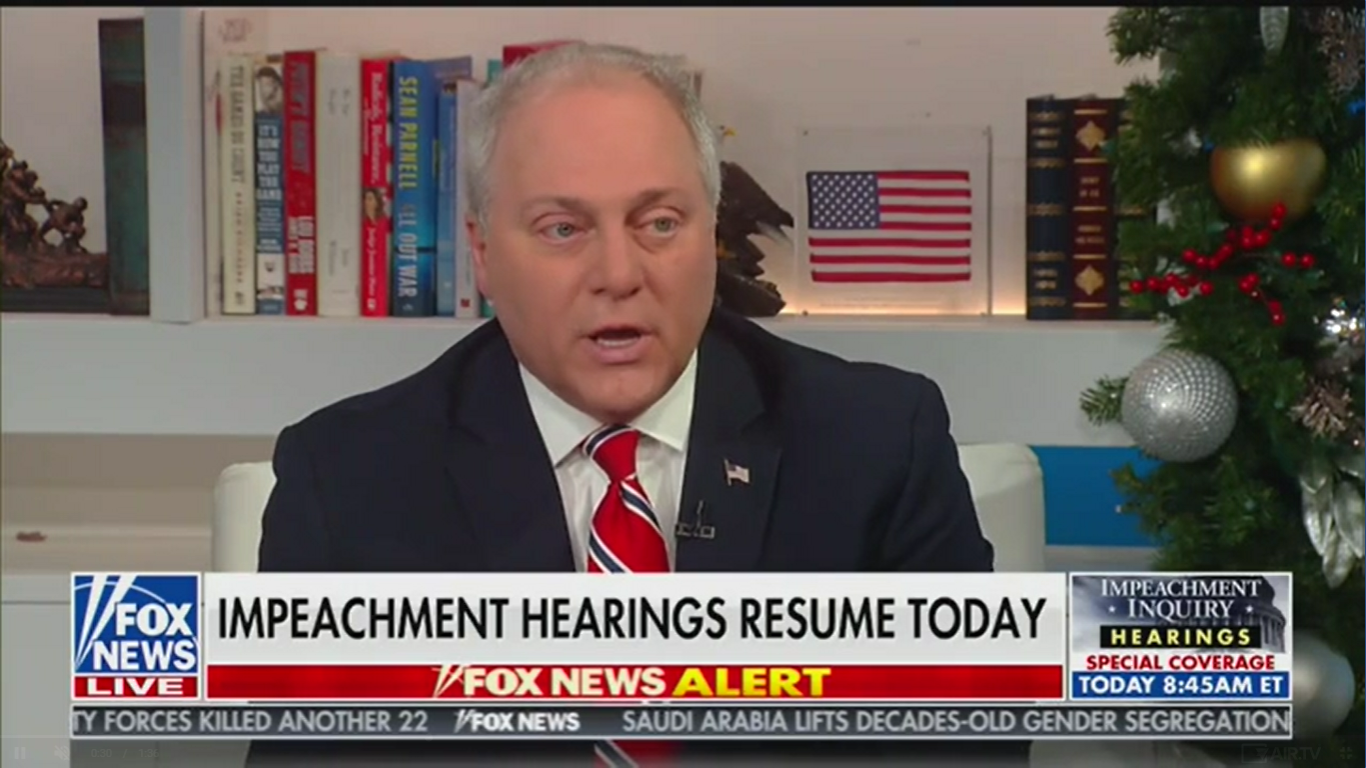 Republican Congressman Steve Scalise has made the extraordinary claim that Democratic Congressman Adam Schiff has been spying on journalists, members of Congress and President Donald Trump's attorney. Scalise made the accusation on Fox & Friends on Monday.
"The new part of the 300 pages that was released shows Devin Nunes, John Solomon, and other phone records so the White House and you say there is over 3500 pages of phone records that Adam Schiff got? Is he allowed to do this?" Fox News' Brian Kilmeade asked.
"It's a real concern," Scalise said. "The fact that Adam Schiff has been spying on members of the press, on members of Congress, on the President's own attorney."
"Who else is Adam Schiff spying on and where are the rest of these phone records?" Scalise said "Literally where he subpoenaed phone records of people and he released selectively some of those reports. We don't know all of what he has. He only selectively went after people who he has political disagreements with."
"He went after, using his subpoena powers. This is why it's a potential abuse of power," Scalise went on.
"He used his subpoena powers to start getting phone records of people. We don't know who the people are he got phone records of."
Scalise's claim is totally unfounded. The House Intelligence Committee, which Schiff chairs, issued subpoenas for phone records and AT&T complied. There is absolutely no evidence that Schiff spied on anyone whose call logs were sought during the impeachment inquiry.
Watch the video above, via Fox News.