Former Infowars Employee Admits They Made Up Stories About the Threat of Sharia Law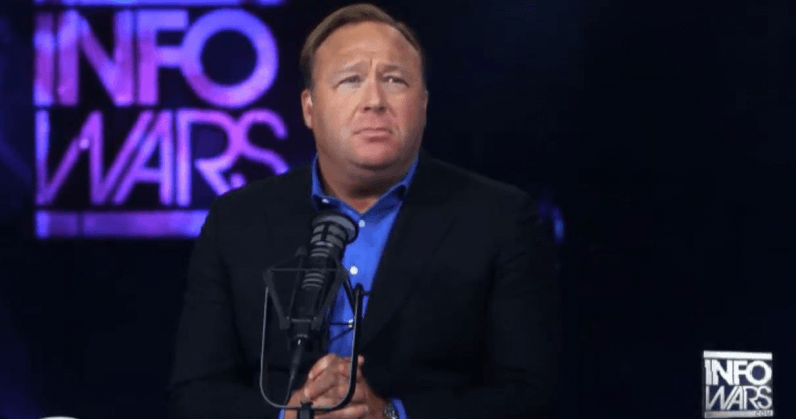 A former staffer at conspiracy site Infowars has admitted that the site simply made up stories about the threat to the United States from Sharia Law. Infowars host Alex Jones ran numerous segment scaremongering about the imposition of Islamic religious law in the U.S.
Josh Owens wrote in the New York Times that he regrets helping to spread misinformation about Sharia while he was a video editor at Infowars. He cites one particular case of visiting a town called Islamberg in New York, a Muslim community.
When facts on the ground didn't fit the Infowars narrative, they simply made it up.
"The information did not meet our expectations, so we made it up, preying on the vulnerable and feeding the prejudices and fears of Jones's audience," Owens said.
"We ignored certain facts, fabricated others and took situations out of context to fit our narrative," he said.
While Owens said he quit Infowars shortly after this segment, the site ran numerous pieces about Sharia and the dangers it posed to the U.S. Islamophobic rhetoric has been a mainstay of the U.S. far right for years, aided in no small part by stories like the one Owens helped create.
Infowars has suffered a serious decline in recent years, having been removed from many social media sites. While infamous host Alex Jones has faced a lawsuit from the victims of the Sandy Hook shooting.