Former Playboy Model Who Alleges Affair with Trump Suing Fox News over Tucker Carlson 'Defamation'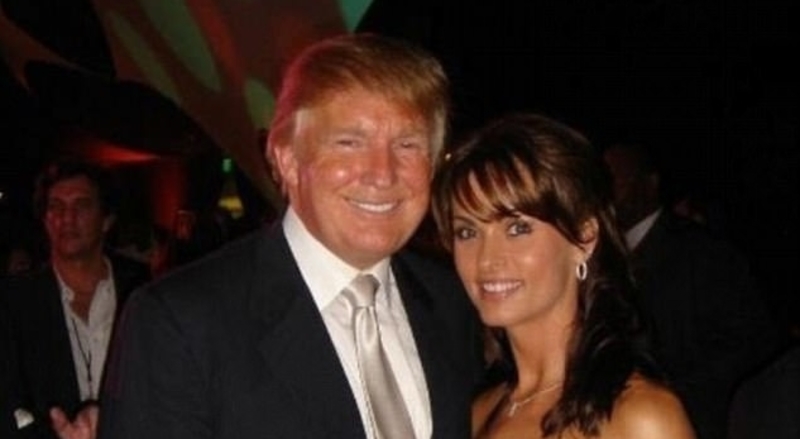 A woman who claims she had an affair with President Donald Trump is suing Fox News. Former Playboy model Karen Dougal claims that Fox personality Tucker Carlson defamed her on his prime time show by accusing her of trying to extort the President.
McDougal's suit says the defamation took place when Carlson said she 'approached Donald Trump and threatened to ruin his career and humiliate his family if he doesn't give them money.' McDougal completely denies trying to extort him and is suing for damage to her reputation.
"No matter which version of Trump's statements one believes, Trump never once claimed that he was extorted," her lawyer Eric Bernstein says in the suit.
McDougal is suing Fox News but not Carlson himself. This approach is intended to show that the network is responsible for what Carlson said and could make a payment for damages more likely, although defamation lawsuits are notoriously difficult.
Bernstein said that people watching Carlson's discussion of McDougal would conclude that she was a criminal and accused the network of not carrying out a 'even a cursory investigation' of Carlson's claims about her. Carlson said McDougal wanted Trump to pay a 'ransom' and called her actions 'extortion.'
"Fox News will vigorously defend Tucker Carlson against these meritless claims," a Fox News spokesperson said.
McDougal says she met Trump at the Playboy Mansion in 2006 during an episode of Celebrity Apprentice and had an affair with him for 10 months. Trump has denied the affair but in 2016 The National Enquirer bought her story and didn't publish. The magazine has been accused of running a catch-and-kill operation for stories negative about Trump.