'It's Not '93 Anymore': Giuliani's Former Spokesman Details the Decline of Trump's Lawyer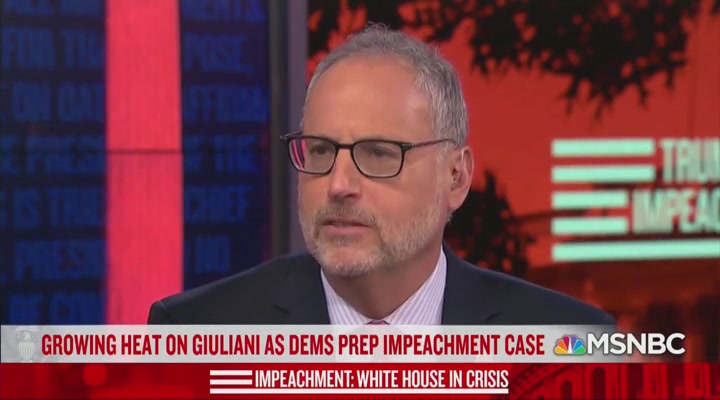 The former press secretary for Rudy Giuliani criticized the "poor judgment" shown lately by President Trump's personal lawyer.
Ken Frydman, who was part of Giuliani's mayoral campaign in 1993, told Ari Melber on MSNBC's The Beat on Friday what he suspects is behind Giuliani's efforts to win over and ultimately protect Trump.
"He wanted to be president, if you remember, at one time" he explained. "This is as close as he can get to being president."
In a New York Times op-ed last month titled "What Happened to Rudy Giuliani?" Frydman lamented how his former boss was "not the man who now lies for Donald Trump."
Frydman noted how some of Giuliani's actions after Trump's election win would have been off-putting to the mayor.
"And you referred earlier to his lobbying publicly to be Secretary of State. That's something Rudy would have hated: if somebody was lobbying publicly to be in his administration," Frydman explained. "You don't float yourself, and you don't turn down a job you weren't offered."
Giuliani, Frydman continued, has also not been as careful as he should be when it comes to the people he surrounds himself with. As a consequence, his involvement in the Ukraine scandal poses a danger to Trump's presidency.
"And does that mean you also think he's lost his fastball?" Melber asked.
"He's lost something off the fastball, that's for sure," Frydman said. "It's not '93 anymore."
Watch the video above, via MSNBC.