Tim Morrison Says He Was Warned About the 'Gordon Problem'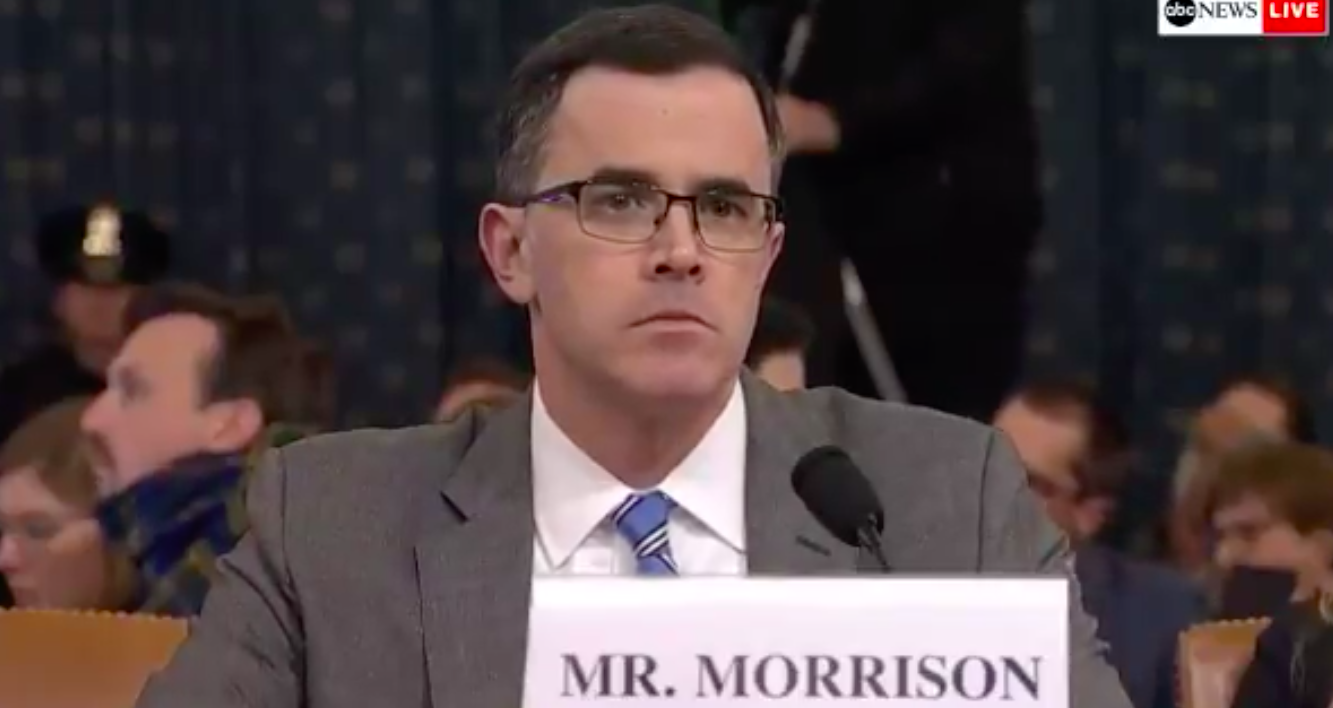 A former top Russia expert on the National Security Council told House lawmakers Tuesday that he had been warned about the U.S. Ambassador to the EU, Gordon Sondland.
Tim Morrison told Daniel Goldman, the Democrats' chief counsel, that he had several discussions about the "Gordon problem" with Dr. Fiona Hill, his predecessor in the role he held from July until his resignation at the end of October.
Tim Morrison on conversations with Fiona Hill about EU Amb. Gordon Sondland: "I think she might have coined it the 'Gordon problem' and I decided to keep track of what Amb. Sondland was doing. I didn't necessarily always act on things Gordon suggested." https://t.co/xAXyojJvAX pic.twitter.com/DSSjFD2XNI

— ABC News Politics (@ABCPolitics) November 20, 2019
"I decided to keep track of what Ambassador Sondland was doing," Morrison recalled after being informed of the issue. "I didn't always act on things Gordon suggested, that he believed were important."
Morrison also testified that Sondland claimed to have a mandate from Trump to form a backchannel for Ukraine policy with Rudy Giuliani, the president's personal lawyer.
Sondland's role in the Ukraine affair has been cited by several witnesses in the House impeachment inquiry as integral to President Trump's effort to have Ukraine launch an investigation into the Bidens and Burisma, the Ukrainian energy company on whose board Hunter Biden once served.
In his initial testimony, the Trump donor-turned-ambassador failed to mention a July phone call with President Trump in which the president was overheard inquiring about "investigations."
Sondland is set to testify Wednesday, and Hill on Thursday.