Lou Dobbs and Guest Mock 'Deep State Crybaby' Vindman: 'He Looks Like a Popinjay'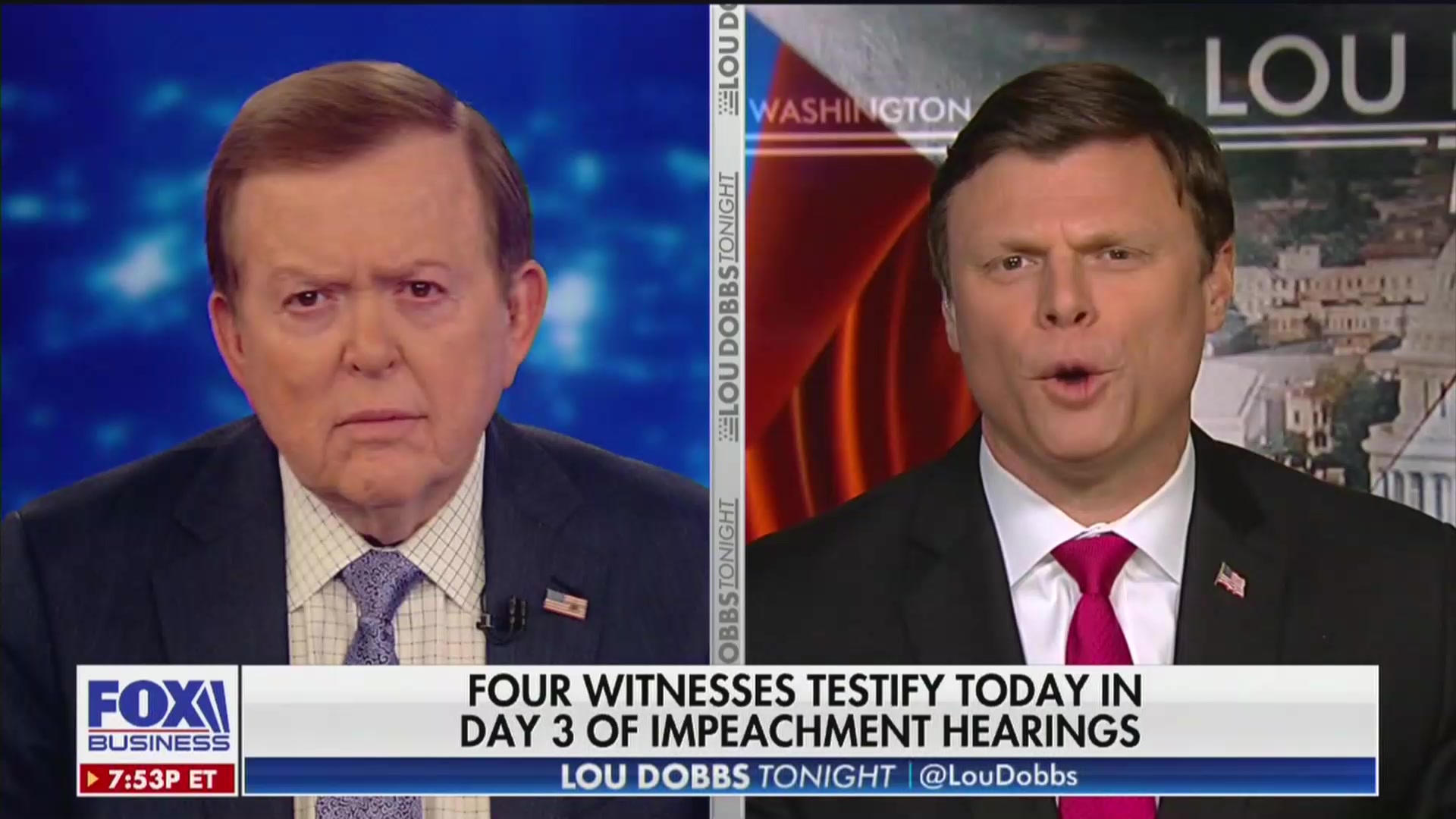 Following Tuesday's impeachment hearings that featured Republicans suggesting National Security Council official Lt. Col. Alexander Vindman was insufficiently loyal to America, Fox Business host Lou Dobbs and former Trump aide Christian Whiton openly mocked the Iraq War veteran for wearing his Army uniform to testify.
During Tuesday night's broadcast of Lou Dobbs Tonight, Dobbs—who also serves as an informal adviser to the president—groused about Vindman requesting Rep. Devin Nunes (R-CA) properly refer to him by his military rank during the hearing.
"This Colonel Vindman, who insisted for some reason on wanting to be called lieutenant colonel," the Fox host grumbled. "I have never heard anyone referred to a lieutenant colonel as lieutenant colonel when addressing them verbally but, you know, as he wishes. I mean, he looks like a popinjay, he really does!"
Read the rest of the piece at The Daily Beast.
Watch the clip above, via Fox Business.