Stephen Miller Planted Negative Stories About Marco Rubio at Breitbart During 2016 Election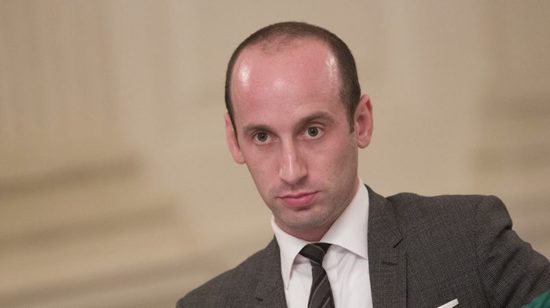 Stephen Miller planted negative stories about Senator Marco Rubio during the 2016 election cycle, new emails have shown. In the newest tranche of Miller's emails to Breitbart News, obtained by Hatewatch, show that Miller had significant influence on Breitbart's editorial decisions.
"Miller called for negative coverage of other Trump opponents in emails to Breitbart, but he most commonly focused his attacks on Rubio, the U.S. senator from Florida," the Southern Poverty Law Center reports.
Miller wanted to link Rubio to immigration, which Miller's emails show he was viscerally opposed to. Rubio was seeking the Republican nomination for president at the time. It is notable that Rubio is a Latino and SPLC's reporting has shown Miller shared white nationalist material.
Rubio's work on an immigration bill was also a subject of Miller's ire, as he continued to bring the issue up with Breitbart writer Katie McHugh, who has since disavowed her time at the site.
"Rubio needs to be hammered on [the immigration bill] I-squared. Will send you some articles in about 15 minutes," one email from Miller to Breitbart said.
Many have called on Miller to resign from his position as senior adviser at the White House following the publication of the first batch of emails, which showed that Miller had shared white nationalist websites and articles and embraced white nationalist literature.