Alexander Vindman May Be the Star Witness in Today's Impeachment Hearings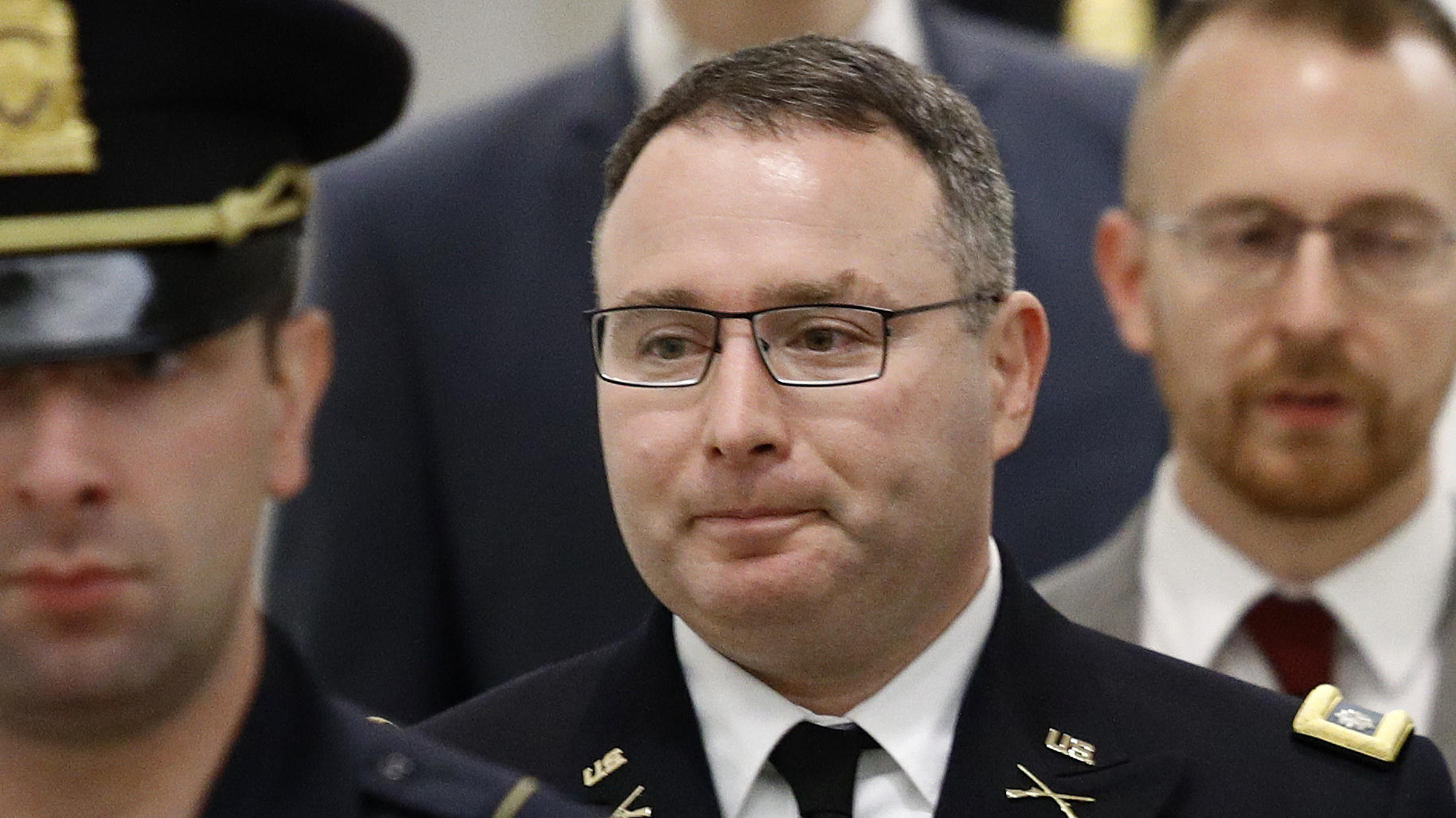 Lt. Colonel Alexander Vindman is due to testify in the ongoing impeachment hearing on Tuesday and he is widely expected to be a stand out witness against President Donald Trump. As the inquiry heats up, Vindman is one witness Trump's team is very concerned about.
Vindman was listening in on the now infamous call between Trump and Ukrainian President Volodymr Zelensky. While the President clams there's nothing untoward in the call, Trump's asking for a favor alarmed enough people to bring about impeachment proceedings.
As Vindman heard the call himself he cannot be accused of offering hearsay, which has been one Republican line of defense. Vindman will also likely testify that the 'transcript' released by the White House was incomplete and that he pushed for additions.
The President's allies have already tried to discredit Vindman, pointing to his foreign birth and claiming he's a 'Never Trumper'. These talking points are unlikely to make much of an impact, however. Vindman is active service military and a long-serving National Security Council (NSC) official.
Testifying alongside Vindman are Jennifer Williams, an adviser to Vice President Mike Pence, whom Trump has attacked on Twitter, former special envoy to Ukraine Kurt Volker, who is implicated in the attempt to dig up dirt on Joe Biden, and Tim Morrison of the NSC.