Hannity Accuses Marie Yovanovitch of Looking to Cry 'on Cue' at Impeachment Hearing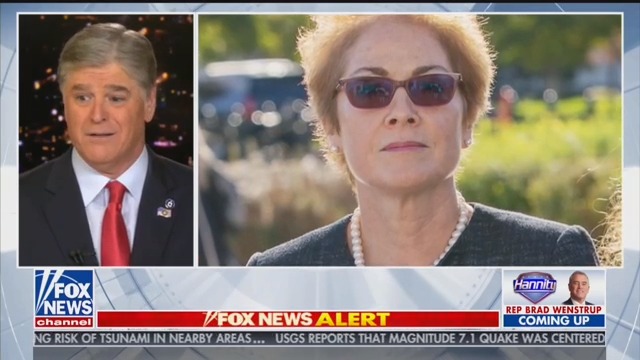 Ahead of Friday's open impeachment hearing featuring former U.S. Ambassador to Ukraine Marie Yovanovitch, Fox News host Sean Hannity on Thursday night accused Yovanovitch of potentially looking to create more drama by crying "on cue" throughout the proceedings.
"Stop the hearsay," Hannity exclaimed right before he decided to spread some hearsay.
"By the way, one other point on this," the conservative primetime star huffed. "I would say apparently she cried and the Democrats are apparently hoping she will cry again tomorrow. Okay. Does that mean like on cue?"
Read the rest of the piece at The Daily Beast.
Watch the clip above, via Fox News.