Watch: Freshman Democrat's Campaign Ad Compares Trump's Actions to Siding with Stalin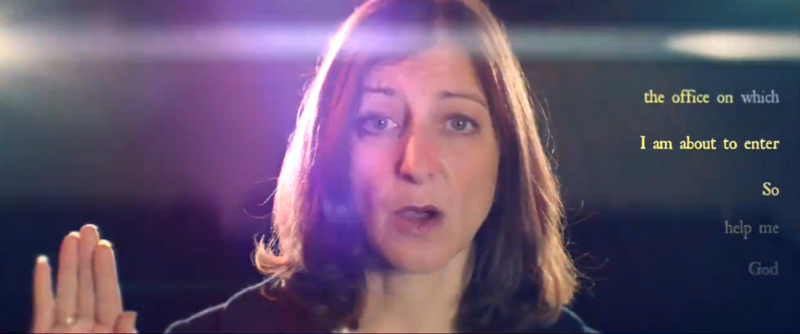 Representative Elaine Luria has released a new campaign ad taking aim squarely at President Donald Trump. The freshman Democrat recites her oath of office interspersed footage about the ongoing impeachment inquiry, including criticism of Trump's actions and a comment from Rudy Giuliani.
The Virginia Democrat, who is a U.S. Navy veteran, contrasts her commitment to public service with President Trump's actions and his alleged attempt to get Ukraine to investigate former Vice President Joe Biden. The ad show some presidential inaugurations and features Dr. Martin Luther King Jr.
holy shit this ad pic.twitter.com/QgA4Jt7CW8

— Adam Parkhomenko (@AdamParkhomenko) November 11, 2019
At one point, the ad shows footage of Soviet dictator Joseph Stalin reviewing troops before transitioning to modern Russian troops and images of Moscow, Russian President Vladimir Putin and Trump. This is an obvious reference to Trump's relationship with Putin. Luria's ad also features some more typical campaign imagery like average Americans and children.
Luria will face reelection in 2020 and her ad may be just the first of many such ads attacking President Trump over Ukraine and accusing him of violating his oath of office. Democrats like Luria are opening  associating themselves with impeachment to bolster their credentials as Trump's troubles mount.