Fox's Stuart Varney Lectures Alan Dershowitz After He Calls His Epstein Accuser 'Sleazy'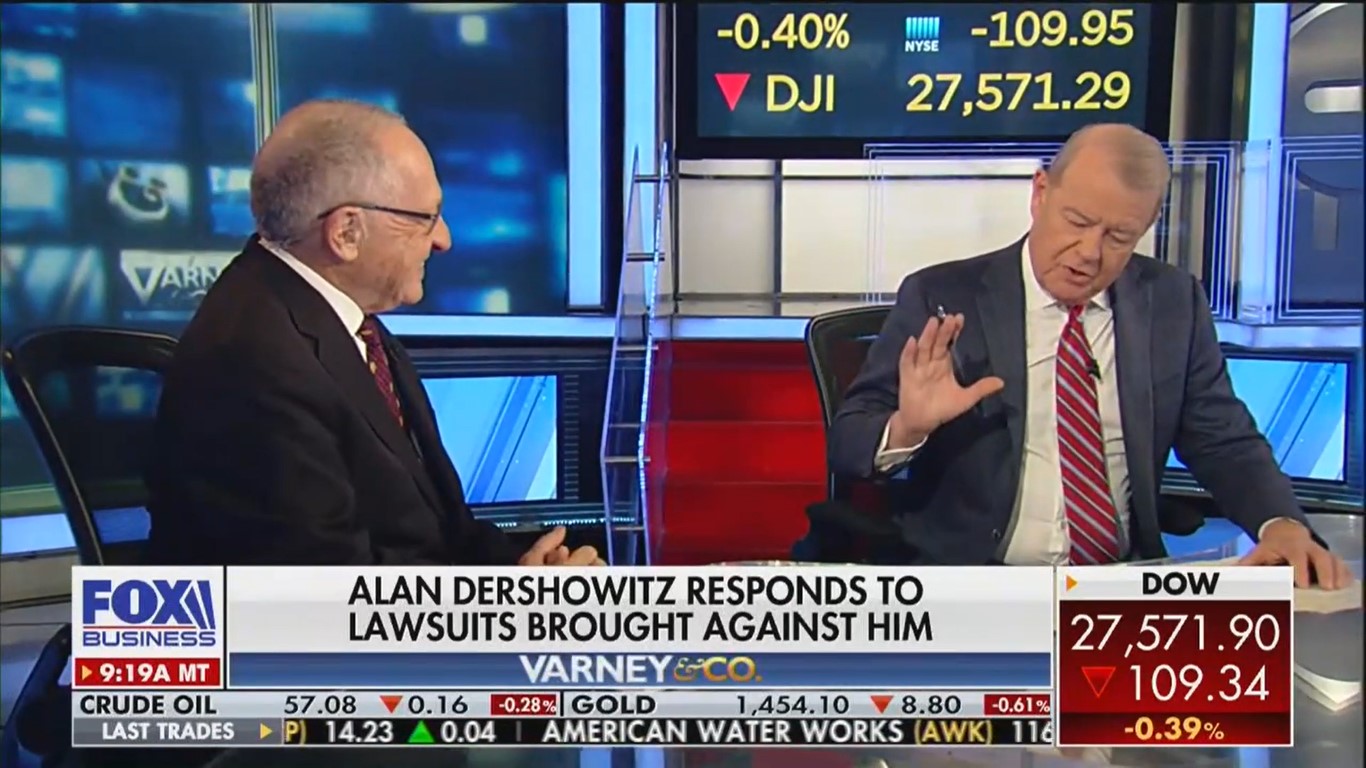 Harvard law professor and frequent Fox guest Alan Dershowitz was reprimanded on air Monday morning by Fox Business Network host Stuart Varney for calling a woman who has accused him and disgraced financier Jeffrey Epstein of sexually assaulting her "sleazy."
"And let me tell you, if I can be accused by sleazy sleazy women and lawyers, anybody can be accused," Dershowitz added.
Varney, however, felt that Dershowitz went a step too far in his attacks on Giuffre and Boies.
"We can't—I don't want to be using words like that on this program," the Fox Business host shot back, "on someone who is not here to defend themselves."
Read the rest of the piece at The Daily Beast.
Watch the clip above, via Fox Business.