'Fox & Friends' Guest Compares Kanye West to St. Paul: He's What the Black Community Needs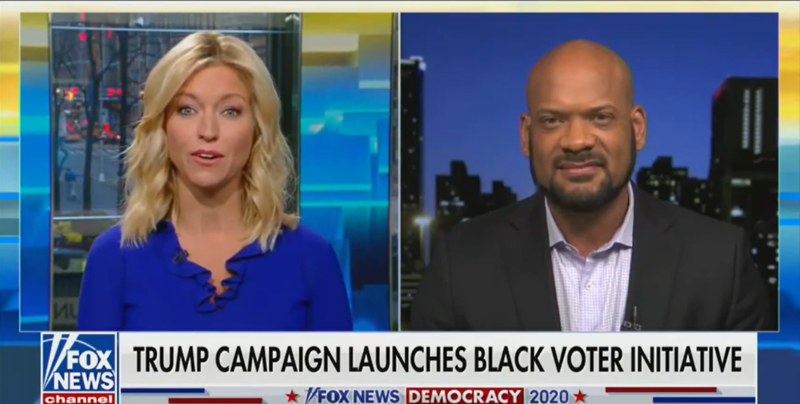 David Harris Jr., a member of the new Black Voices for Trump group, praised Kanye West on Friday for his faith and compared him to one of the most significant people in all of Christian and western history. Harris was speaking to Fox & Friends' Ainsley Earhardt, who asked him about West's bid to run for president in 2024.
"You know, I just absolutely love everything I'm seeing from Kanye," Harris said. "I truly believe that he's had a Saul to Paul moment, for those that know the Bible. I'm a man of faith myself. I had one of those encounters that changed me from night to day overnight. And people saw the difference."
Harris is referring to the famous conversion of Saul on the road to Damascus where Jesus is said to have appeared to Saul, who has at the time persecuting Christians. Saul was struck blind by the encounter and became one possibly the most important figures in the early church.
"People are seeing that difference in Kanye," Harris said. "I believe there's a spiritual awakening that is taking place. His last event, 6,000 people, 1,000 gave their lives to Jesus. I think that's absolutely amazing."
"And I think that he's what we need as a country, the black community. You know what? I appreciate what Kanye is doing and what I believe God is doing through Kanye. So I'm excited to see what's in store for him."
"I know what you're talking about. The Saul to Paul moment. Saul was a murderer, murdered Christians, lots of Christians and then became so influential in the Bible and in Jesus' life," Earhardt said, inaccurately describing the life of St. Paul.
Watch the video above, via Fox News.