PA Voter Defends Trump Not Building the Wall: Is He Supposed to Print Money at the White House?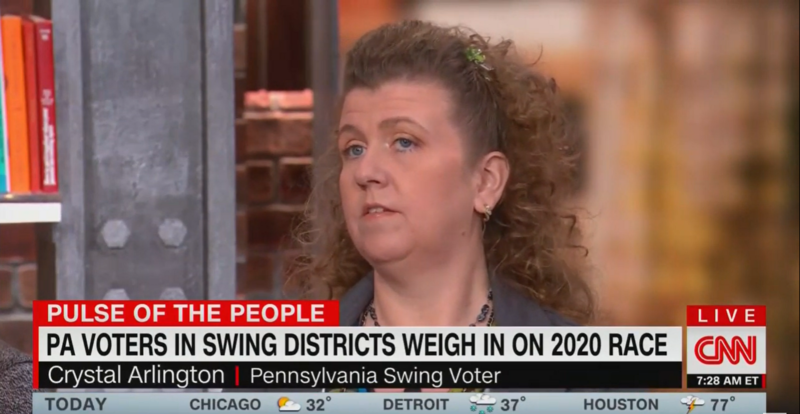 Pennsylvania voter Crystal Arlington defended President Donald Trump's failure to build the border wall in the second part of CNN's conversation with swing voters from the state. Arlington made headlines on Wednesday for saying she could still support Trump if he shot someone.
"Crystal, you voted in 1992 for Bill Clinton. You didn't vote again in an election until 2016. Is that right?" host Alisyn Camerota asked.
"Donald Trump was running. And I said finally, another businessman, and I got fired up," Arlington said.
After asking how Arlington thought Trump was doing, Camerota asked her about the border wall.
"He hasn't built the wall. That was one of his main promises. Do you hold that promise against him?" she asked.
"No," Arlington said. "Because isn't the whole wall part of getting the money from Congress too? And isn't Congress stopping him from getting the money? I mean, where's the money gonna come from? Is he just supposed to print it right there at the White House?"
The other panellists pointed out that Mexico was supposed to pay for the wall. Later on, Arlington defended Trump's when another voter said he had gotten out of control.
"That's just him. I mean, watch him from the '80s on. He's just — I mean, he used to go on the Oprah show and stuff. He's just always been so candid about 'I can do that movie star' or 'I can do this.'"
Watch the video above, via CNN.