'This Has Nothing to Do With Trump': Don Jr. Distances Father From Kentucky Election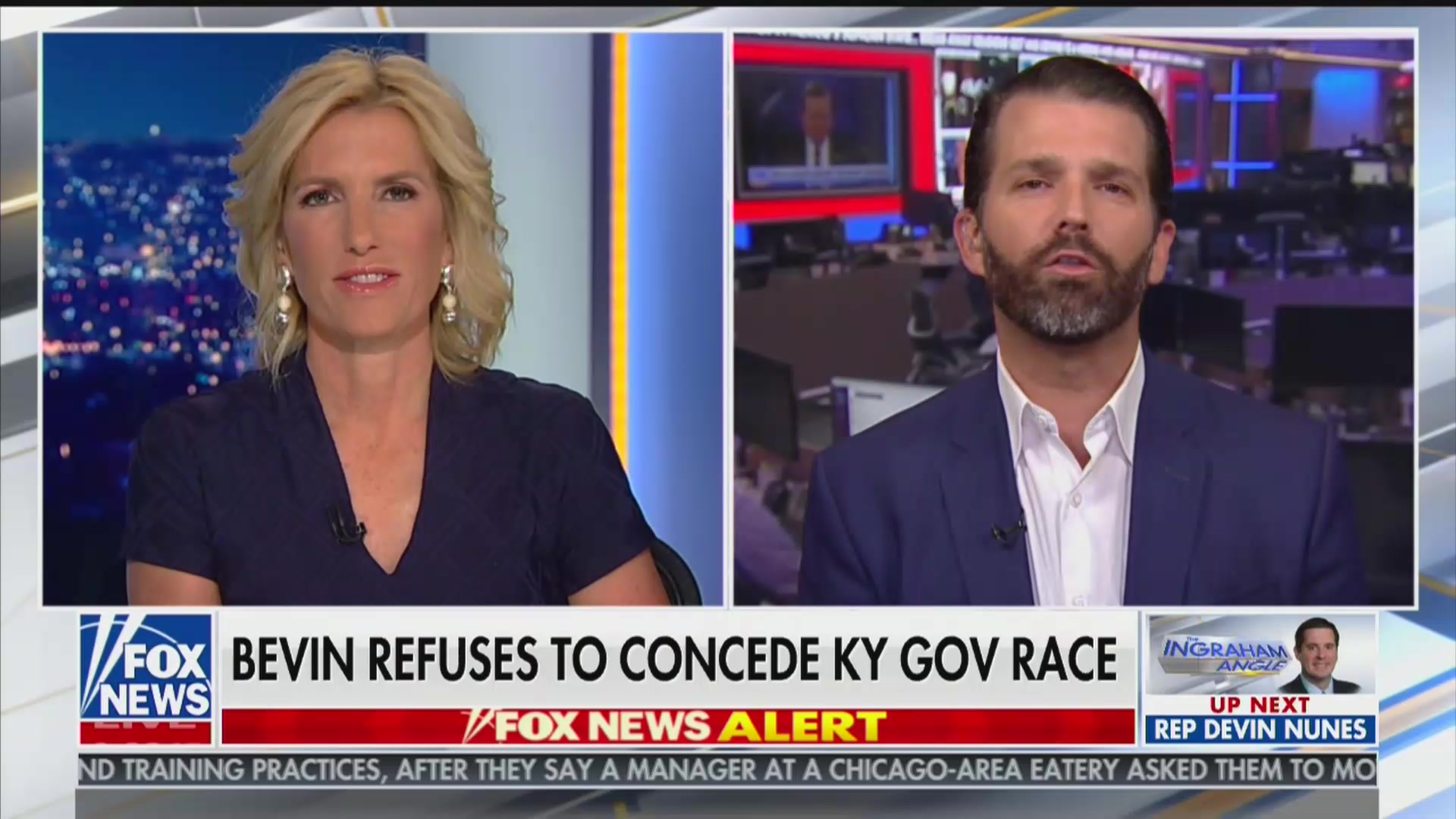 With the Democratic gubernatorial candidate holding a razor-thin lead in ruby red Kentucky late on Tuesday night, presidential scion Donald Trump Jr. and Fox News host Laura Ingraham absolved President Trump of any blame for incumbent Republican Gov. Matt Bevin's potential loss.
"They don't mention Trump helped propel those guys to those places," he exclaimed. "Yes, I like Matt Bevin, he's been a friend of mine, he's a good guy, but he has picked a lot of battles and he's teed off on a lot of people in Kentucky, that's not always popular, we understand how that works."
After saying he would have loved to see a Republican win the governor's seat, Trump Jr. went on to further distance his father from the race.
"This has nothing to do with Trump," he declared. "They swept the rest of the ticket, did great in Mississippi, et cetera, et cetera."
Read the rest of the piece at The Daily Beast.
Watch the clip above, via Fox News.