MSNBC Contributor: Pete Buttigieg Is 'Basically the Mayor of Whoville'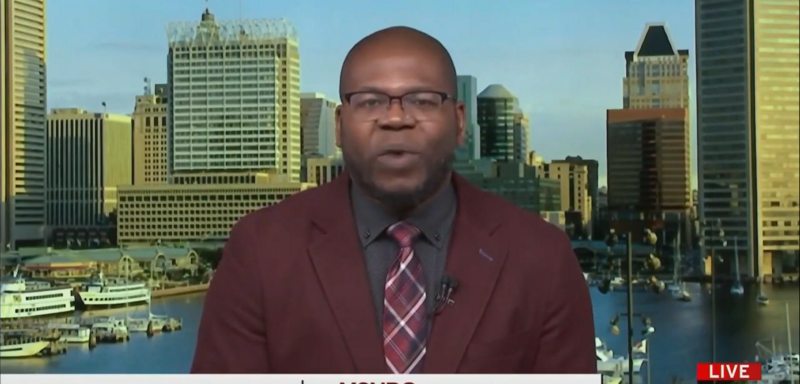 MSNBC Political Contributor Jason Johnson has dismissed Pete Buttigieg's chances of winning the Democratic presidential nomination. Speaking on Morning Joe on Tuesday, Johnson said that while people liked the South Bend mayor, they were not likely to vote for him.
Johnson was speaking as part of a discussion of former Vice President Joe Biden, who remains the front runner for the 2020 nomination, though some of his opponents, notably Senator Elizabeth Warren, have been catching up.
"People underestimate how good Joe Biden is at retail politics," Johnson said. "He may stumble on the stage, he may seem frustrating to those of us sort of in the chattering class here. But you can go out and talk to people in the Midwest, you talk to people in North Carolina, you talk to people in Georgia, and they still find him charming, they still find him interesting and compelling."
"So what you really have at the top of the field is you have a vice president who makes mistake publicly, but privately seems to campaign well. You have two far left candidates that quite frankly I don't think either one of them has much of a chance of winning the nomination."
"And then you have Mayor Pete who is basically the mayor of Whoville who a lot of people like as a person, would probably vote for as a governor but they don't think he's old enough or experienced enough to be president. So, the field is tight by numbers, but if you talk to people who they think can actually win this and go against Trump, it's probably gonna be Joe Biden."
Whoville is a fictional town from the works of Dr. Seuss. It is home to the microscopic Whos and the Grinch who tried to steal Christmas in the classic book. South Bend has a population of over 100,000 human citizens.
Watch the video above, via MSNBC.