CNN's John Berman Calls Rand Paul 'Cowardly' for Wanting to Out Whistleblower: 'He's a Small Man'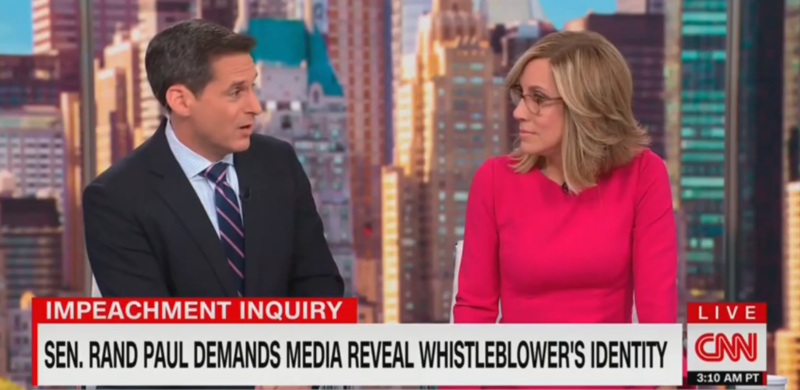 CNN's John Berman has slammed Republican Senator Rand Paul after Paul called for the Ukraine whistleblower to be outed at one of President Donald Trump's rallies on Monday. Speaking on CNN's New Day, Berman called the Kentucky senator 'cowardly.'
Paul had encouraged the media to name the whistleblower, something Trump has also called on them to do. As has been pointed out repeatedly, naming the whistleblower is illegal.
"He's trying to get us to do his dirty work and say the name of the whistle-blower, which is illegal," CNN host Alisyn Camerota said.
"If he knows it, why doesn't he say it? I'll tell you why he doesn't say it. Don't answer that. Because it's illegal, and he knows that," she said.
"He's a small man," Berman said. "I have to tell you what he just did there was small and cowardly right there."
"If he's got something to say if he wants to break the law, do it, but to sit there on that stage and say oh, others should do it right now. I'm not going to say others should do my work for me," Berman said.
"That's small," he said.
Watch the video above, via CNN.