ABC News Anchor Amy Robach Caught on Hot Mic Complaining Network Nixed Jeffrey Epstein Story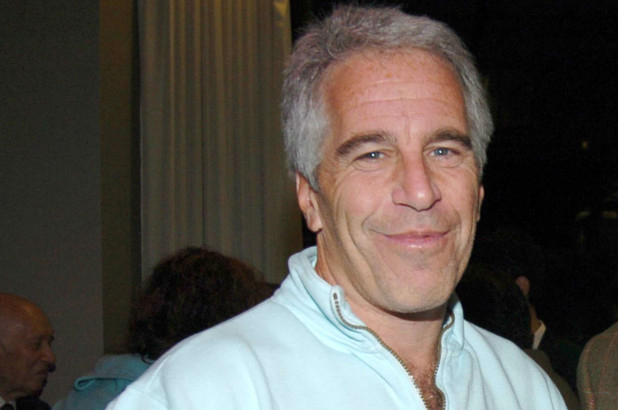 ABC News anchor Amy Robach has been caught on a hot mic saying executives stopped her running a story about Jeffrey Epstein. The video, released by right-wing Project Veritas' James O'Keefe, who was in the past released misleading footage, appears to be genuine.
Robach complains that she had the story about Epstein but was not permitted to run it. She is mic'd up and on camera.
"I've had this interview with Virginia Roberts .. we would not put it on the air," Robach said.
BREAKING: @abcnews anchor @arobach caught on 'hot mic' in August disgustedly exposing networks decision to strategically spike bombshell investigation into Jefferey Esptein over THREE YEARS AGO.

Says what she had was "unbelievable" #EpsteinCoverup: https://t.co/HagfLpwKDn pic.twitter.com/fPvJc3JCCQ

— James O'Keefe (@JamesOKeefeIII) November 5, 2019
"First of all, I was told 'Who's Jeffrey Epstein?'… Then the palace found out that we had her whole allegations about Prince Andrew and threatened us a million different ways," she said.
Robach complains that ABC News didn't want to lose access to the UK's Prince William and his wife, Kate Middleton.
"It was unbelievable what we had. Clinton—we had everything. I tried for three years to get it on to no avail and now it's all coming out and it's like these new revelations."
She also mentioned conservative lawyer Alan Dershowitz.
ABC News and Robach have released statements about the recording. Robach says she was merely repeating the allegations made to her, not what had been verified. Both she and ABC said the story did not meet their editorial standards at the time.
Here's ABC's response to a Project Veritas video of Amy Robach expressing frustration that her Jeffrey Epstein piece didn't run.

Robach: "I was caught in a private moment of frustration. … In the years since no one ever told me or the team to stop reporting on Jeffrey Epstein" pic.twitter.com/airx3Tjy4o

— Jeremy Barr (@jeremymbarr) November 5, 2019
NPR has previously noted how the media 'fell short' on reporting the allegations against Epstein. Their coverage discussed ABC News among a number of other outlets, including mentioning the fact that the interview Robach mentions in the newly released video never aired.
Watch the video above, via Twitter.