'Dilbert' Cartoonist Praises Trump's Tweets: 'Even the Typos End Up Working in His Favor'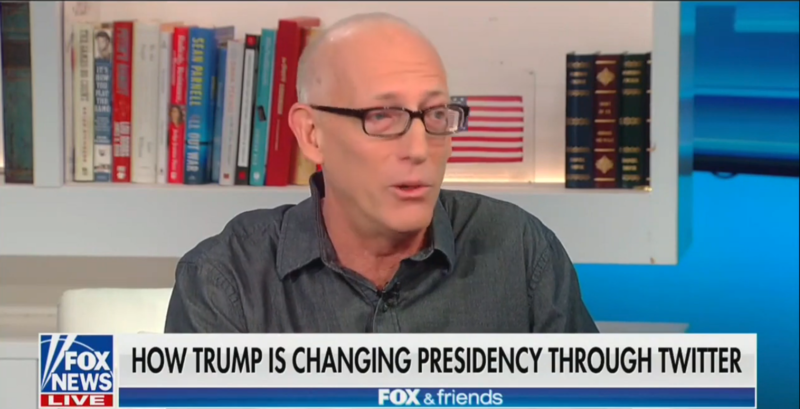 The creator of the comic strip Dilbert has praised President Donald Trump's use of Twitter, including his frequent typos. Scott Adams told Fox & Friends on Tuesday that the President's use of the social media site helped him bond with the public better.
Adams compared Trump's Twitter feed to a TV channel and said it had "bonded the public to him without the middle man."
The cartoonist predicted that future historians will say Trump's tweeting was a good thing. They might certainly find his many tweets useful in their research and discussion and his administration.
"Even the typos end up working in his favor because you know he wrote it," Adams said. "That makes it feel personal and you feel connected to your leader in a way we never have before."
Adams was on Fox News to promote his book but he has also been a prominent defender of the President's, to the surprise of some who enjoyed Dilbert in various forms, including the comic strip and TV show.
President Trump has made many notable typos on Twitter, which he rarely acknowledges and often doesn't bother to delete. Among others, his inexplicable 'covfefe' tweet is perhaps the most notorious.
Watch the video above, via Fox News.