Kellyanne Conway Plays Dumb About Trump Disparaging Vindman, Taylor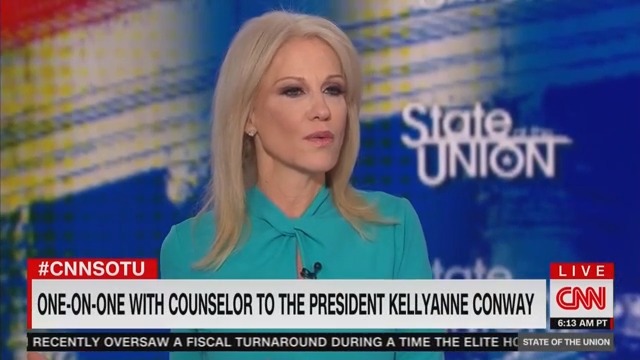 On CNN's State of the Union on Sunday, advisor to the president Kellyanne Conway refused to admit that her boss disparaged Lt. Col. Alexander Vindman, a combat veteran who serves on the National Security Council, and Bill Taylor, the top U.S. diplomat in Ukraine.
President Trump did, of course, several times over the past few weeks.
"Here's the problem," he said late last month, referring to Taylor, "He's a 'Never Trumper' and his lawyer's a 'Never Trumper.'" Trump later posted a tweet echoing this complaint.
In regards to Vindman, the president repeated the smear without referring to him by name.
Conway seemed to suggest that if Trump doesn't use someone's name, then he couldn't possibly insult them.
"He didn't mention them by name," she said, only partially correct. "He may have been talking about other people."
"He talked about 'Never Trumpers' but then he also called Vindman a 'Never Trumper,' which if you connect those dots … he is saying that they are human scum," Bash responded, referring to an October 23 tweet by the president.
"I don't know how they voted," Conway said, as if that matters. Then, abruptly abandoning her defense of the president, she instead claimed that she herself would "never disparage the patriotism or the public service of Lt. Col. Vindman."
Vindman and Taylor have each testified in the House's impeachment inquiry, corroborating reports that President Trump sought a quid pro quo with Ukraine.
Watch the video above, via CNN.