Fox News' Donna Brazile Pleads With Colleague: 'Can You Show Me Just a Little Bit of Respect?!'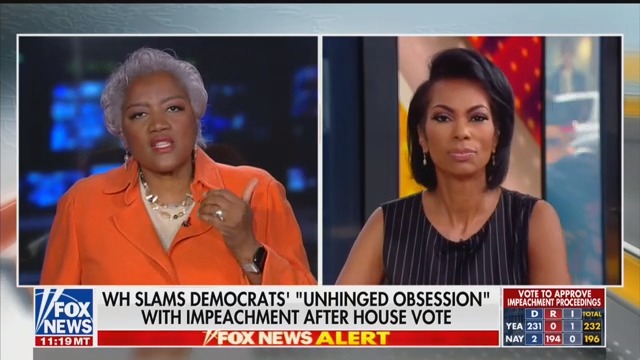 During a Thursday afternoon Fox News segment, things got so tense at one point that former interim DNC chairwoman and current Fox News contributor Donna Brazile pleaded with her colleague, Fox News anchor Harris Faulkner, to show her "just a little bit of respect."
"How irresponsible would that be?" Brazile countered, suggesting the president could potentially do just that.
"Oh, you don't have any proof that that would even happen," Faulkner retorted, waving her hand dismissively. "And Schumer's throwing gasoline out there."
"Harris, can you give me just a little bit of respect?" Brazile eventually asked, causing the Fox News anchor to answer: "Go ahead, I respect you. You know I do."
Read the rest of the piece at The Daily Beast.
Watch the clip above, via