Mick Mulvaney Wasn't Told About al-Baghdadi Raid Until It Had Already Started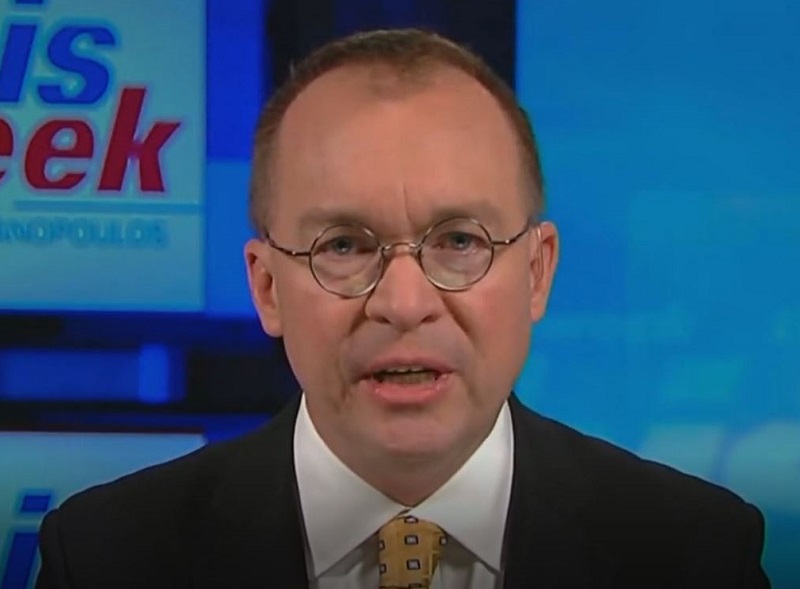 Acting White House chief of staff Mick Mulvaney was not told in advance about the raid that killed ISIS leader Abu Bakr al-Baghdadi, new reporting claims. According to five senior former and current White House officials, Mulvaney wasn't told about the raid until the operation was under way.
It is highly unusual for the White House chief of staff to be excluded from such a major operation with as much national security significance – and potential political ramifications – as the killing of a major terrorist leader. The decision suggests Mulvaney may soon be out of a job.
Mulvaney caused controversy during a White House press conference where he essentially admitted that there was a quid pro quo with regard to military aid to Ukraine. Mulvaney told reporters to get over it. Later, he tried to walk back his statement.
An NBC news report suggests that Mulvaney's exclusion is a bad sign for his future prospects in the Trump administration. Chiefs of staff have previously been included in major operations like this, including the raid that killed Osama bin Laden.
The Trump administration has a high staff turnover rate and Mulvaney's departure has been openly discussed for some time. There is speculation that Counselor to the President Kellyanne Conway could replace him, though she has publicly downplayed that possibility.