Fox Business Guest: Impeachment Is 'A Secret Ritual Conducted By a Cult'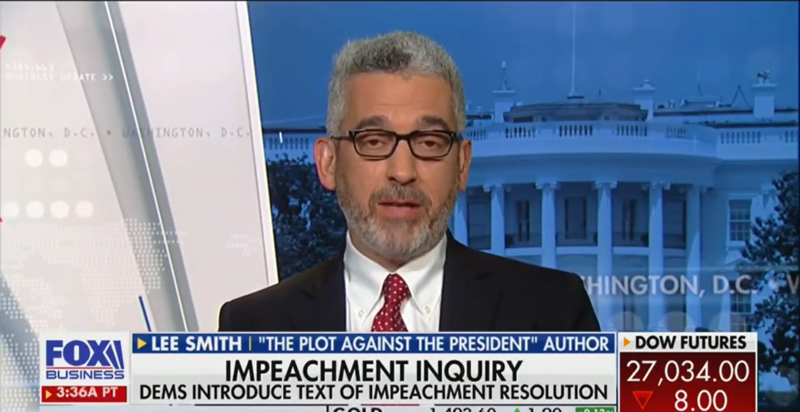 A guest on the Fox Business network has compared the ongoing impeachment proceedings to a cult ritual. Conservative writer Lee Smith told Fox's Maria Bartiromo that senior Democrats conducting the investigation were like the high priests of a the cult in question.
"I see it as a secret ritual conducted by a cult," Smith said.
"I mean, they are doing most of this in secret. I think it's worthwhile thinking of Speaker Pelosi as the high priestess of the cult and Adam Schiff as high priest of the cult and the purpose of the cult is to protect the swamp and what the swamp has done."
"President Trump was sent to the American voter to drain the swamp and yet it's the role of Madame Pelosi and Mr. Schiff to protect the swamp."
"What they are talk about impeachment is ridiculous, it bears no connection to reality just as Russiagate bears no connection to reality."
The impeachment inquiry has brought witnesses who have expressed serious concerns about President Donald Trump's efforts to pressure Ukraine to investigate former Vice President Joe Biden.
Watch the video above, via Fox Business.