Donald Trump Jr.: Lt. Colonel Alexander Vindman Is 'A Leftist Veteran'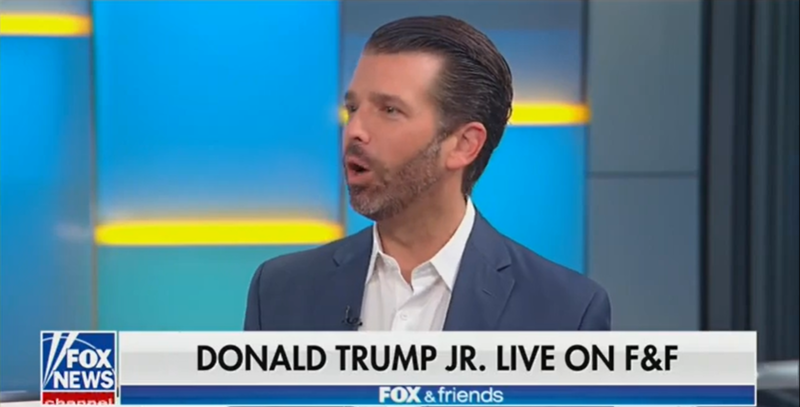 President Donald Trump's eldest son, Don Jr., has claimed without evidence that Lt. Colonel Alexander Vindman is a 'leftist' who is being used to discredit the President. Trump Jr. spoke to Fox & Friends on Wednesday and made the claim that has already been hinted at by the President's defenders.
"There's no there there," Trump Jr. said. "They do usual thing, they bring in another guy that they believe is beyond reproach. Like they did with Mueller."
"He's a decorated guy. Head of the FBI. Meanwhile, it took about 30 seconds for people to realize when they put him on the stand that he'd never even seen the Mueller report. It was a joke."
"Now they'll do it with this guy. He's a decorated … Now it turns out he's talking to the Ukraine or he wanted to edit transcript."
"Did they give Michael Flynn that type of deference?" Fox's Brian Kilmeade asked, once again forgetting Flynn's conviction.
"Did they give Tulsi Gabbard, who's a veteran, did they give her? She's a Russian agent," Trump said. "You only get total absolution if you are a leftist veteran. Not a veteran, just a leftist. If you're on their side, you can do no wrong."
"But we don't know if he's a leftist," Kilmeade said.
"Oh yeah, of course. Sure," Trump said dismissively. Vindman is an Iraq War veteran who received a Purple Heart.
Watch the video above, via Fox News.