Fox's Brian Kilmeade Repeatedly Says Impeachment Witness Alexander Vindman Is 'From the Soviet Union'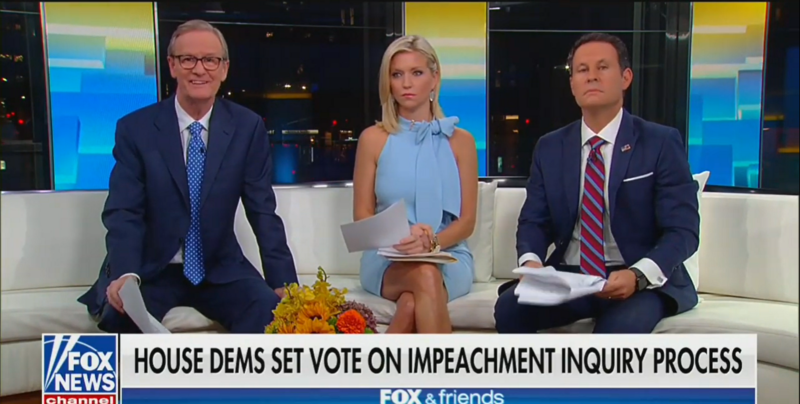 Fox & Friends host Brian Kilmeade claimed twice on Tuesday morning that a key witness in the impeachment inquiry is 'from the Soviet Union'. Lt. Colonel Alexander Vindman, who is an immigrant from Ukraine, will testify before Congress about the Ukraine scandal.
"So he's got a Purple Heart and he is from the Soviet Union. He immigrated here and has an affinity toward the Ukrainian people," Kilmeade said during the course of Fox & Friends.
Later in the show, Kilmeade again said that Vindman is from the Soviet Union.
"So if you look at this lieutenant colonel's background, he's got a Purple Heart. He got hit by an IED in Iraq," Kilmeade said.
"We also know he was born in the Soviet Union, immigrated with his family, young. He tends to feel simpatico with the Ukraine."
Kilmeade then suggested that Vindman should have been unhappy about former President Barack Obama's Ukraine policy.
"Also, if he's been in that position for a while and says he's apolitical, to me, it must upset him much more how the previous administration handled the conflict with Ukraine. When the Russians came in and carved up the country and took Crimea," Kilmeade said.
Kilmeade's repeated assertion that Vindman was born in the Soviet Union seems to be a dog whistle and re-enforces the claim made by on Laura Ingraham's show on Monday that Vindman could be a double agent.
Watch the videos above, via Fox News.