Tulsi Gabbard Won't Run for Congress in 2020, Says She's Focusing on White House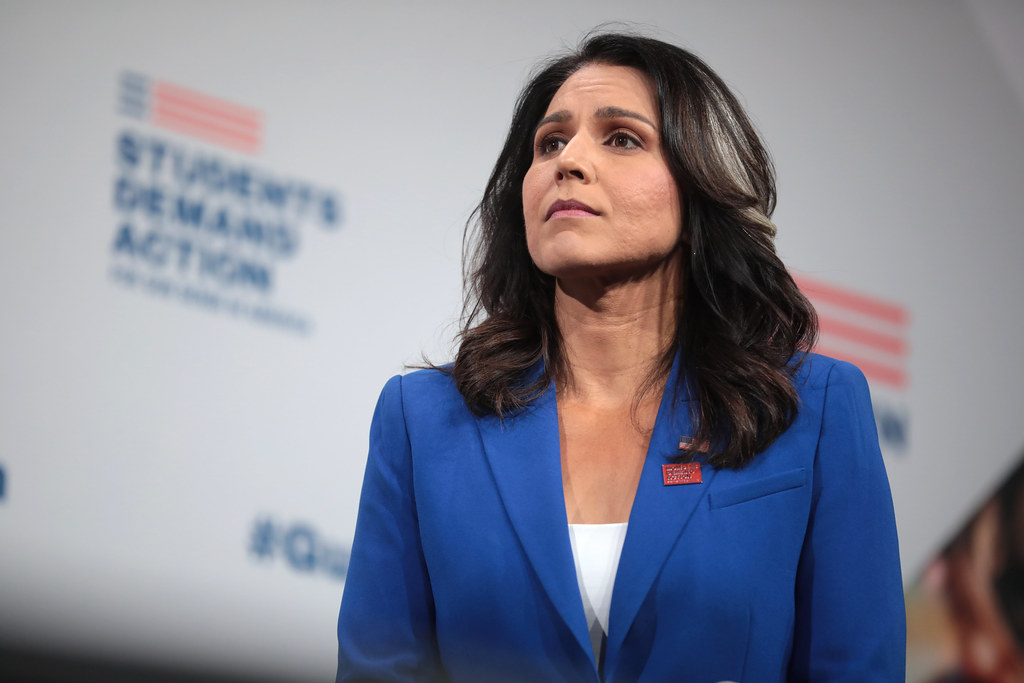 Democratic Rep. Tulsi Gabbard will not run for re-election to Congress in 2020. The congresswoman from Hawaii will focus on her bid to become the Democratic nominee for president. Gabbard has received increased media attention in recent days following a report from the New York Times that misreported comments from Hillary Clinton.
Gabbard has been polling at around 1% in the Democratic primaries, so her decision to focus on the White House race has raised some eyebrows. Political commentators who've followed Gabbard's career point out that she's facing a primary challenge she may not win.
Also, it's been pretty obvious for a while now that Tulsi wasn't going to survive a primary challenge. So best to announce now that you're not running for re-election.

— Justin Baragona (@justinbaragona) October 25, 2019
Gabbard has won the ire of many Democrats for her apparent closeness to Russian President Vladimir Putin and Syrian President Bashar al-Assad. Gabbard lashed out at those suggesting she was a Russian asset, though her reaction was based in misreporting.
The Hawaii congresswoman has also made several appearances on Fox News, including notoriously pro-Trump Sean Hannity's show. This has raised further questions about political credibility as Democrat.
After initially supporting an impeachment inquiry last month, Tulsi Gabbard has now changed her tune, criticizing the current investigation while on Hannity tonight pic.twitter.com/3Nh9XQUAnK

— jordan (@JordanUhl) October 25, 2019
Speculation is mounting that Gabbard will try to run as a third party candidate in the 2020 presidential election. It is very unlikely she'll make headway in the Democratic primaries.