Republicans Storm SCIF to Disrupt 'Secret' Impeachment Inquiry, May Have Broken the Law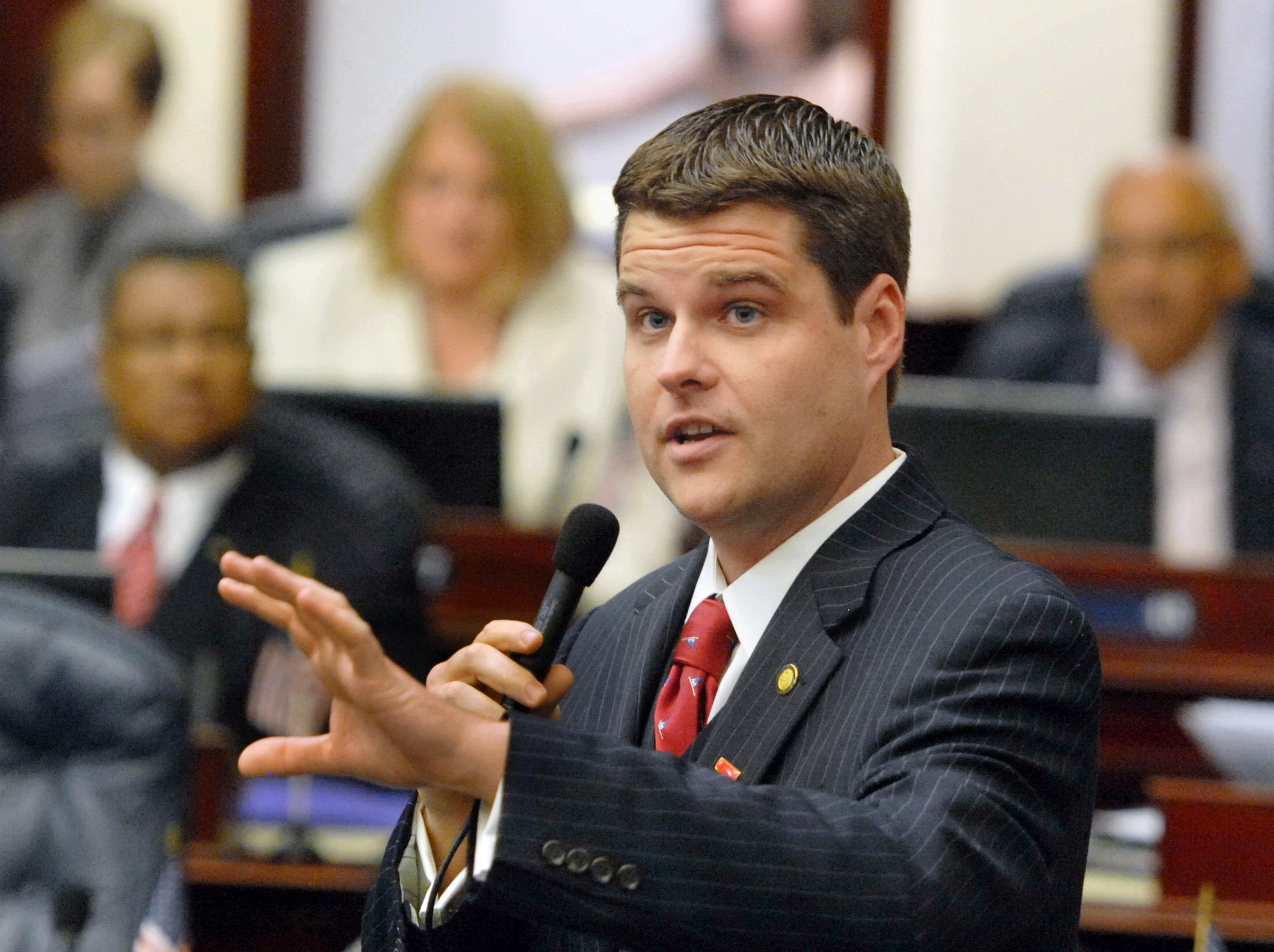 House Republicans disrupted the testimony of Pentagon official Laura Cooper on Wednesday by storming into a Sensitive Compartmented Information Facility (SCIF) and insisting that the ongoing impeachment proceedings take place in public.
Reports on Republicans' unprecedented actions are somewhat incomplete at the moment, but it's likely they have violated House rules and perhaps federal law.
NEWS: Source tells me that after House Republicans tried flooding the SCIF with non-committee members, "many brought their cell phones too into the classified area."

"Stand off in progress," source adds.

— Andrew Desiderio (@AndrewDesiderio) October 23, 2019
Republican Rep. Matt Gaetz may have been tweeting from inside SCIF, which could be an offense. Electronic devices are banned in the SCIF.
BREAKING: I led over 30 of my colleagues into the SCIF where Adam Schiff is holding secret impeachment depositions. Still inside – more details to come. https://t.co/fHhqkZ6x3Z

— Rep. Matt Gaetz (@RepMattGaetz) October 23, 2019
One congressional reporter called Gaetz' actions a 'significant breach', while others said it was a crime.
Phones in the classified area of the SCIF is a significant breach. Rules on that are ironclad >>> https://t.co/rGIp70invG

— Kyle Cheney (@kyledcheney) October 23, 2019
The highly unusual and bizarre nature of Republicans storming into a private hearing was not lost on journalists covering the Hill, with many expressing shock and incredulity.
Matt Gaetz says he's about to lead this phalanx of House Republicans into the SCIF to check out what's going on with the whole impeachment thing pic.twitter.com/iFyxqMgcsr

— Sam Brodey (@sambrodey) October 23, 2019
More than two dozen House conservatives rail on Schiff and the process outside the closed impeachment proceedings, and have now entered the SCIF – and they are bound to be kicked out bc they don't serve on the three committees conducting the probe. It is being led by Matt Gaetz

— Manu Raju (@mkraju) October 23, 2019