Ex-Ethics Chief Slams Trump for Hosting G-7 at Own Resort: 'If This Is Not Corrupt, Nothing Is'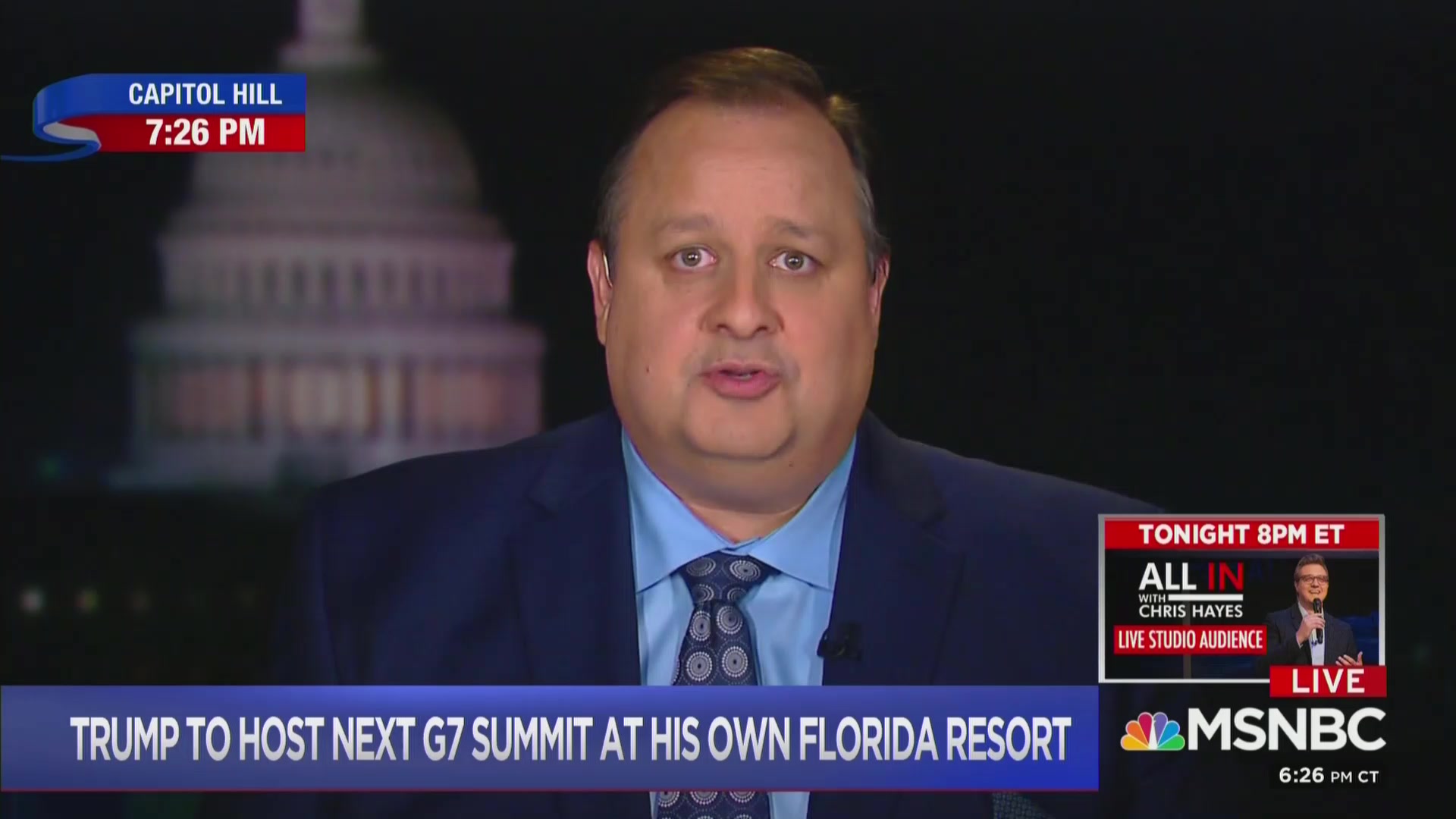 The former head of the U.S. Office of Government Ethics on Friday pulled no punches when it came to President Trump's stunning decision to host next year's G-7 summit at his underperforming Miami golf resort.
Appearing on MSNBC's Hardball, Walter Shaub took issue with acting chief of staff Mick Mulvaney's rejection that the president would profit from the move, calling it a "ridiculous thing" to claim.
"This is the figurative equivalent of he reaches into the treasury, grabs a chunk of money and says 'don't worry, I'm not taking more than I'm spending,'" Shaub said. "That's no defense at all and certainly, if it had been Mick Mulvaney who owned this property, he'd be prosecuted and convicted of a felony and wouldn't be able to say 'don't worry, I broke even.'"
This is the most overt corruption to date. How any Senator could fail to object to this is beyond me. There's no universe in which anyone could believe that, in a country as big as ours, the selection of Trump's resort was anything but a product of the worst kind of corruption. https://t.co/bntG2ozeti

— Walter Shaub (@waltshaub) October 17, 2019
Critics cite this as yet another example of the president violating the Constitution's Emoluments Clause, which forbids federal officeholders from profiting from foreign states.
"There is no definition of corruption that would not cover the president participating in a contract awarded to himself," Shaub continued. "So, if this is not corrupt, nothing is corrupt."
Shaub, who resigned from his post six months into the Trump administration, had earlier called Trump's decision a loyalty test for Republican senators ahead of a potential impeachment trial. Two have already declined to publicly express reservations.
"I don't have any concerns about it other than just politically how it appears," Sen. Kevin Cramer (R-ND) commented. "But on the other hand, he's the president, if he feels like if he isn't doing anything wrong he just doubles down on it and talks louder, and I — to some degree — I don't mind that, I admire it […] There's tremendous integrity in his boldness and his transparency."
Sen. Mike Rounds (R-SD) had this blunt reaction: "Show me where there's a violation of law; I'm not sure that there is, not that I'm aware of."
Watch the video above, via MSNBC.