GOP Congressman Won't Rule Out Impeachment: 'Certainly Clear' There Was a Quid Pro Quo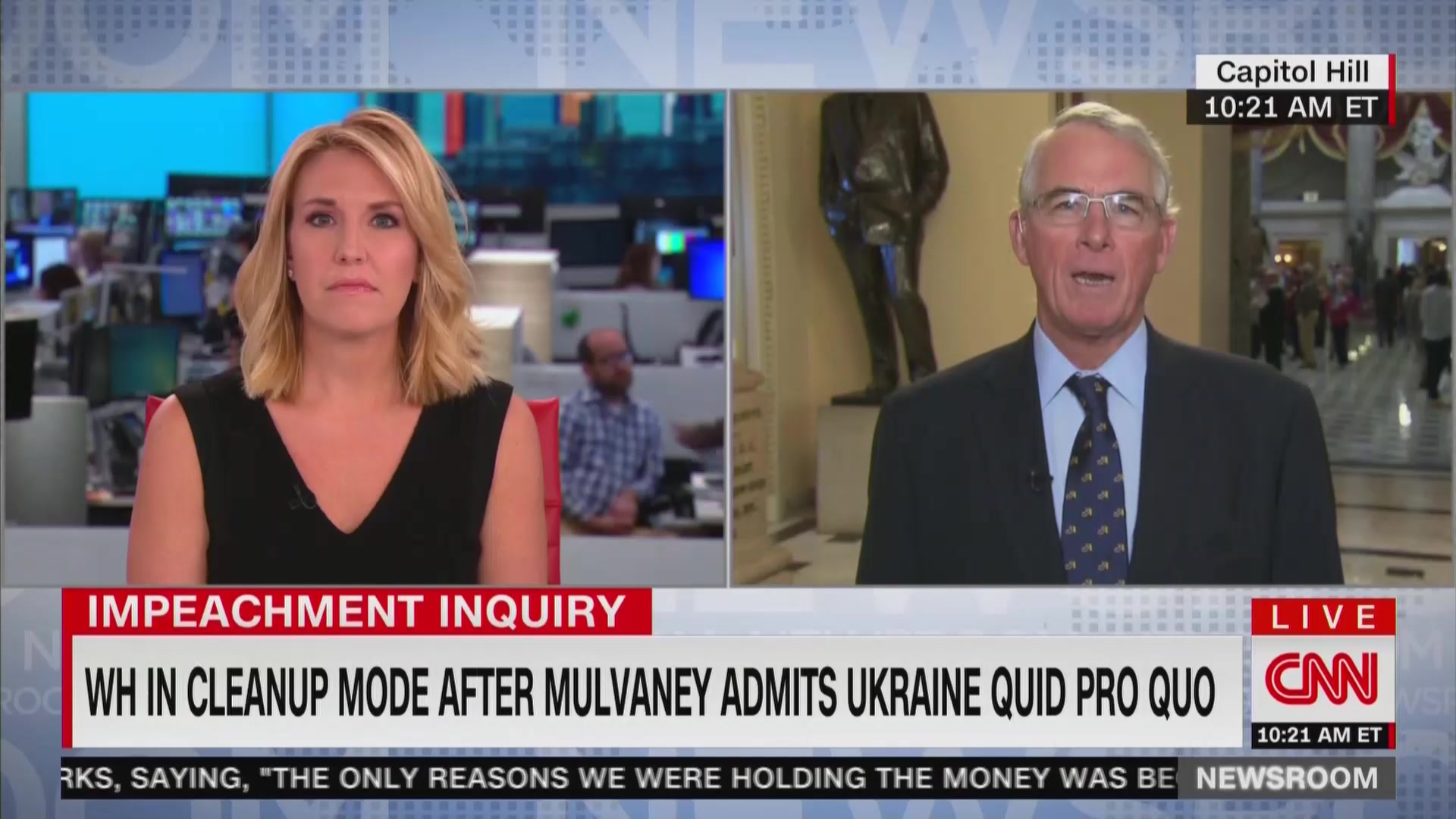 A day after "acting " White House Chief of Staff Mick Mulvaney remarkably admitted military aid to Ukraine was contingent on their investigation into an insane conspiracy theory involving the 2016 election, Rep. Francis Rooney (R-FL) said that he could not rule out impeachment while saying Mulvaney laid out a "clear" quid pro quo.
Harlow continued to grill Rooney on why he was still unsure on the matter, causing the Republican congressman to say he still wants to see if this is "grave and serious" enough to impeach the president.
"I don't think this is as much as Richard Nixon did," Rooney continued. "But I'm very mindful of the fact that back during Watergate everybody said it's a witch hunt to get Nixon. Turns out it wasn't a witch hunt but it was absolutely correct."
Read the rest of the piece at The Daily Beast.
Watch the clip above, via CNN.