John Bolton Warned That 'Hand Grenade' Rudy Giuliani Was Running a 'Drug Deal' by Investigating Biden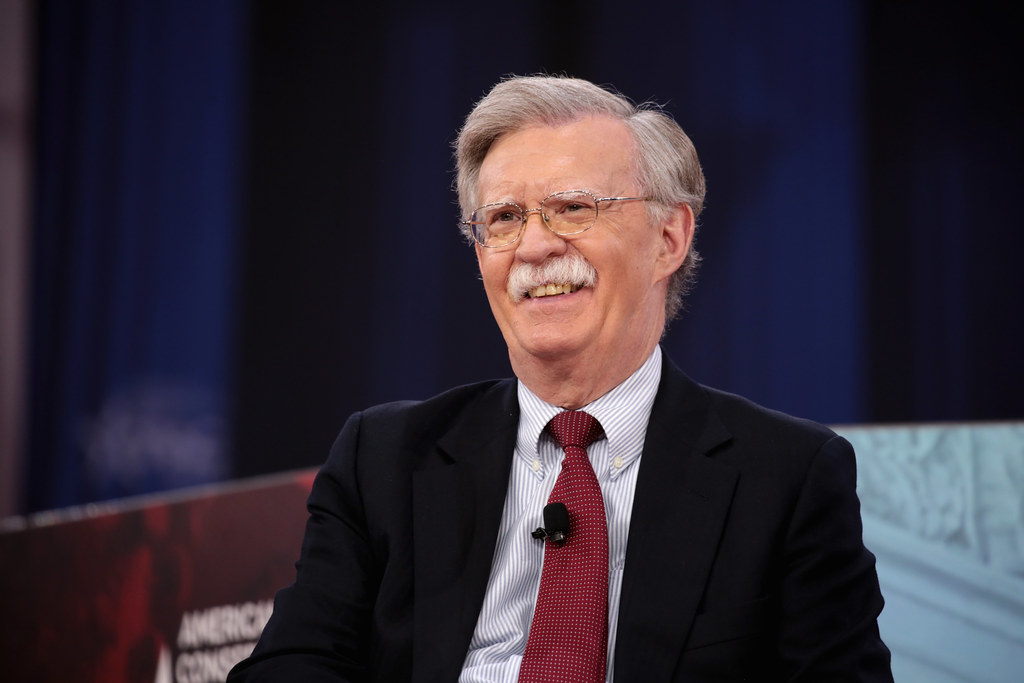 Former National Security Advisor John Bolton 'sounded the alarm' about Rudy Giuliani's activities in Ukraine, according to testimony from former White House Russia expert Fiona Hill. Hill told congressional committees on Monday that Bolton was worried about the former New York mayor's activities.
Bolton instructed Hill to tell the National Security Council's attorney that Giuliani was working with acting White House chief of staff Mick Mulvaney to operate a shadow foreign policy that had legal implications.
"I am not part of whatever drug deal Rudy and Mulvaney are cooking up," Bolton told Hill to say to the NSC lawyer.
Bolton also had a tense exchange with Gordon Sondland, U.S. ambassador to the European Union, who is at the center of the Ukraine whistleblower scandal and is due to testify before Congress later this week. An earlier appearance by Sondland was blocked by the White House.
"Giuliani's a hand grenade who's going to blow everybody up," Bolton reportedly told Hill in an earlier conversation.
The revelation that Bolton was setting off alarm bells about Giuliani's activities in Ukraine is the latest indication that something was seriously amiss. Bolton is a foreign policy hawk who clashed with Trump during his brief time as National Security Advisor, but his concern about Giuliani's Ukraine operation chimes with Democrats on the Hill.
It will be difficult for President Trump to dismiss Bolton's view of the Ukraine scandal. He is a dyed-in-the-wool conservative who does not mince words. If Bolton was worried about the legal ramifications of Giuliani's Ukraine dealings, other conservatives will take note.