Two Foreign-Born Men Who Helped Giuliani Investigate Ukraine/Biden Arrested for Campaign Finance Violations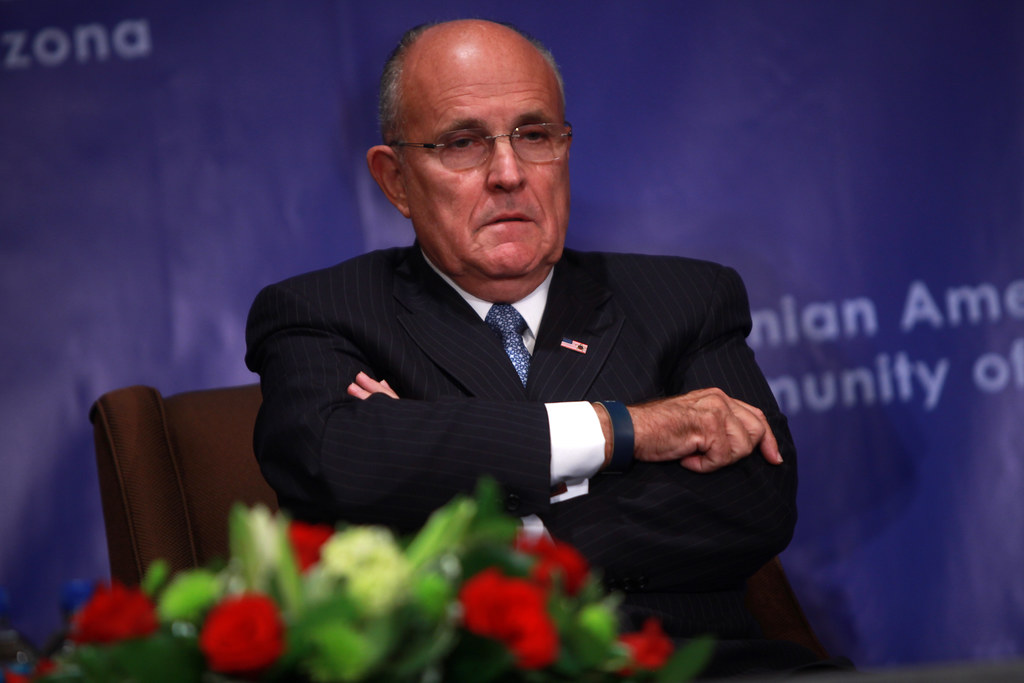 Two foreign-born businessmen who helped Rudy Giuliani make contacts in Ukraine have been arrested on campaign finance charges. The exact nature of the charges is not clear but Lev Parnas and Igor Fruman donated to a pro-Trump fundraising committee that helped the former New York mayor investigate Joe Biden in Ukraine.
Parnas and Fruman were arrested late Wednesday and are expected to appear in court on Thursday. Giuliani said in  May that the two men were his clients. They have been under investigation in Manhattan and will appear before a federal judge in Virginia. The two are Florida-based but were reportedly born in the former Soviet Union.
They have donated to various Republican campaigns, including President Donald Trump's, and gave $325,000 to a pro-Trump super PAC, America First Action, according to a bombshell report from the Wall Street Journal. 
The Campaign Legal Center, a transparency group, filed a complaint with the FEC in July 2018 claiming the men had 'violated campaign-finance laws by using an LLC to disguise the source of their donations', the Journal reports.
The news is a significant development in the Ukraine whistleblower scandal. Parnas and Fruman arranged a Skype call between Giuliani and disgraced former Ukrainian prosecutor Viktor Shokin in late 2018. They also introduced him to another Ukrainian prosecutor, Yuriy Lutsenko.
Both former prosecutors are key to Giuliani's unfounded allegations against former Vice President Joe Biden and his son, Hunter. President Trump's efforts to pressure Ukrainian President Volodymyr Zelenskyy to investigate the Bidens is now the subject of an impeachment inquiry.
Fruman and Parnas, whose current nationalities are not certain, received subpoenas from House committees for documents relating to Ukraine and Giuliani's activities there involving Biden. The requested documents were from the day Trump took office onward.