Former GOP Rep. Pete Sessions Identified as Congressman in Indictment of Giuliani's Ukraine Henchmen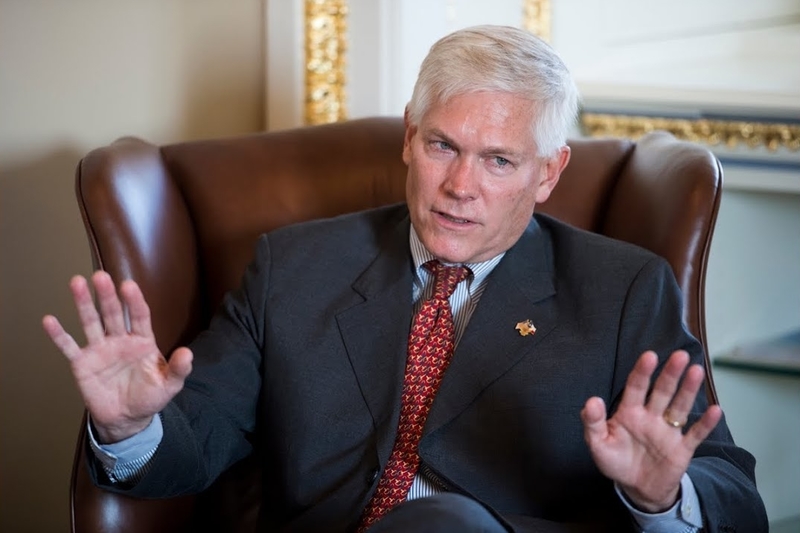 Former Republican Congressman Pete Sessions has been identified as one of the congressmen named in the indictment of two foreign-born men who helped Rudy Giuliani investigate former Vice President Joe Biden in Ukraine. The Texas representative has been formally named by media outlets.
Lev Parnas and Igor Fruman, along with two others, have been indicted on campaign finance violations. They contributed to a pro-Trump PAC, America First Action, which in turn spent $3 million on Session's congressional campaign in 2018. Sessions was not re-elected, however.
NBC News: The Congressman identified as "Congressman-1" in the Parnas and Fruman indictment is former U.S. Rep. Pete Sessions, multiple people familiar with the matter tell @valiquettejoe and myself. @GarrettHaake notes he is the former Republican congressman from Dallas. https://t.co/LUltCJfe3Y

— Tom Winter (@Tom_Winter) October 10, 2019
The indictment mentions 'Congressman-1' who has now been revealed as Sessions. Further, the indictment alleges that Parnas and Fruman raised funds for Sessions beyond their contributions to the super PAC. They also reportedly met with Sessions.
Importantly, the indictment alleges that the contributions to Sessions campaign were based upon his pressuring the U.S. government to recall the ambassador to Ukraine, Marie Yovanovitch. Yovanovitch was recalled early by President Donald Trump and has been criticized by him and Giuliani for working against the President's interests.
NBC News: Two foreign-born men who have worked with Rudy Giuliani have been arrested and campaign finance violation charges are expected to be unsealed later today.

Igor Fruman and Lev Parnas are expected to be in court as soon as today.

— Tom Winter (@Tom_Winter) October 10, 2019
Parnas and Fruman are U.S. citizens who were born in the former Soviet Union. They were key contacts in Ukraine for Giuliani and connected him with disgraced former prosecutor Viktor Shokin as part of the former New York mayor's attempt to smear Biden and his son, Hunter, with allegations of corruption.