Meghan McCain Goes Off on Turkish Invasion: Rand Paul, Trump Have 'Blood' on Their Hands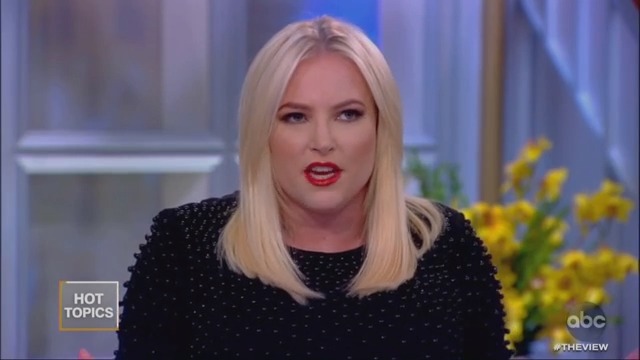 The View led off its Thursday morning broadcast with a lot of anger and emotion towards President Donald Trump's decision to step aside in Syria and allow Turkey to attack America's Kurdish allies. And conservative co-host Meghan McCain was the loudest in her condemnation of the administration.
"I want you to ask him," she addressed her colleagues. "There is blood on anyone's hands, starting with him and President Trump's, letting this happen because there are people being slaughtered after standing with our troops in the Middle East for an extremely long time fighting against terror cells!"
McCain continued: "And we are not entering into a foreign war. These are proxies supporting us. The whole point of having proxies is so we don't get into another war! And I'm sorry, have we not learned the lessons of 9/11?! I don't understand it. I'm sorry I'm upset, but this has been going on for weeks. These people are being killed and slaughtered!"
Read the rest of the piece at The Daily Beast.
Watch the clip above, via ABC.