Fox News Host on Anti-Trump Fox Poll: 'These Polls Have Been Known to Be Wrong'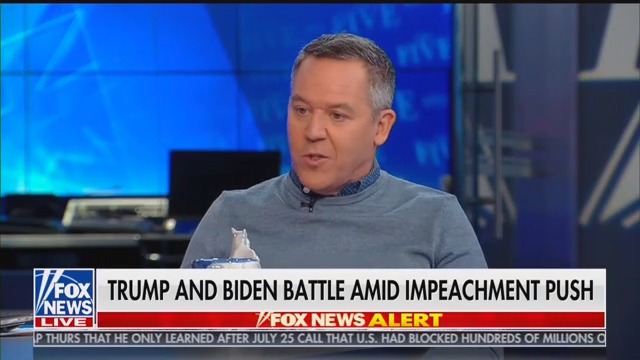 Fox News host Greg Gutfeld on Thursday blasted his network's most recent poll finding a majority of registered voters want President Donald Trump impeached and removed from office over the Ukraine scandal, asserting it was unfairly biased towards Democrats and that the "polls have been known to be wrong."
"I've been seeing this poll everywhere and I know it's a Fox News poll but we got to point out that it's weighted toward Democrats," Gutfeld declared. "From what I've seen, it's 48 percent Democrats, 40 percent Republicans, 12 percent other. So it's weighted for that."
The Fox News personality went on to say that the poll was taken at a time when there's "fever pitch of media coverage about a single topic," asking what else could be expected other than these results.
Read the rest of the piece at The Daily Beast.
Watch the clip above, via Fox News.