'Render to God and Trump': Ralph Reed Says Evangelicals Have 'Moral Obligation' to Back Trump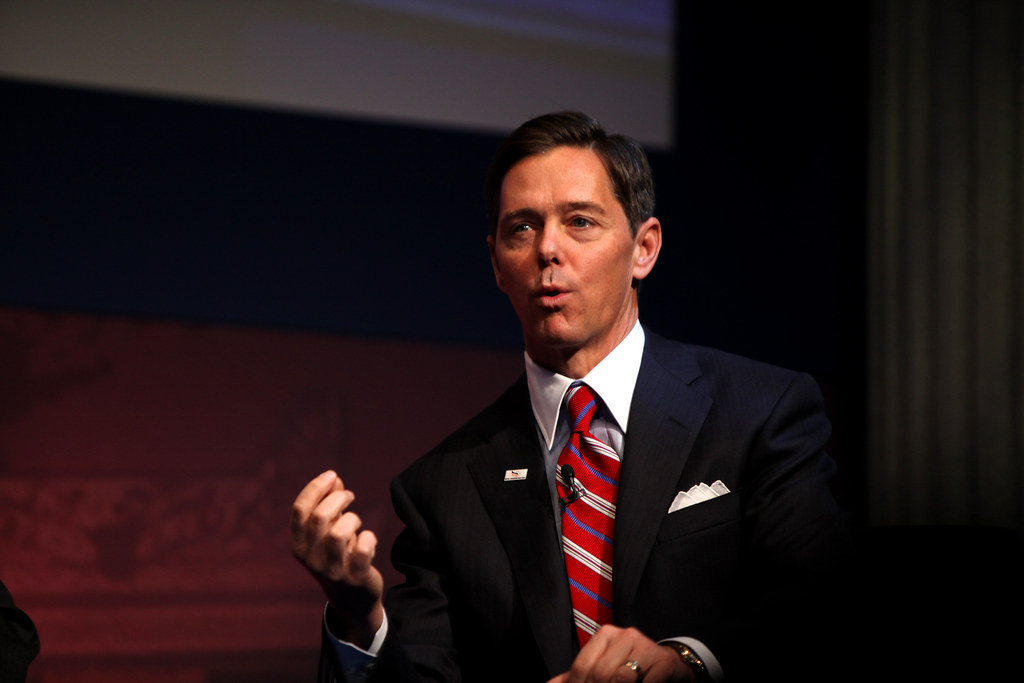 A new book will argue that Evangelical Christians have a duty to support President Donald Trump and re-elect him in 2020. Ralph Reed, founder of the Faith and Freedom coalition, will make the Christian case for the Trump presidency, according to a new report.
The book, called For God and Country: The Christian case for Trump will argue that Evangelical Christians 'have a moral obligation to enthusiastically back' the President, as many of them since the 2016 election and throughout a difficult three years.
The original title was reportedly Render to God and Trump but has been changed by the publisher, Regnery Publishing for as yet unknown reason. The previous title is an obvious to Jesus Christ's famous admonition: "Render unto Caesar the things that are Caesar's and unto God the things that are God's."
That particular passage in Matthew 22 has often been used by Evangelicals to justify supporting Trump despite his lack of Christian credentials. Reed's book appears to be a full-throated defense of this position, in defiance of many theologians.
Reed's book will 'persuasively' argue that Evangelicals must defend President Trump against 'the stridently anti-Christian, anti-Semitic, and pro-abortion agenda of the progressive left.' Reed will also deny that Evangelicals have 'revealed themselves to be political prostitutes and hypocrites.'
"Critics charge that evangelical Trump supporters … have so thoroughly compromised their witness that they are now disqualified from speaking out on moral issues in the future," the book's description reportedly says.
Reed has a been a long-time Trump supporter who has occasionally expressed concern about the President's behavior and language but who nonetheless strongly supports him. Reed's book is set to be released in April, 2020 ahead of the presidential election. The outcome of the ongoing impeachment inquiry could depress its sales, however.