Rudy Giuliani Attacks 'Idiot' Chris Hahn Again: I'm Not Old And Washed Up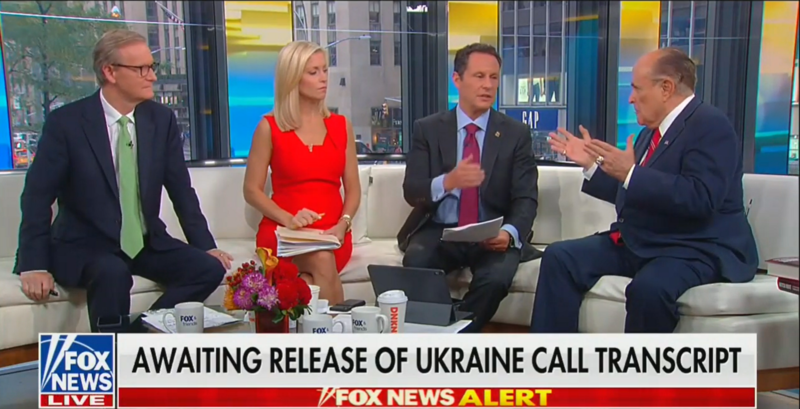 Rudy Giuliani used an appearance on Fox & Friends on Wednesday to attack Democrat Chris Hahn. The former New York mayor clashed with Hahn on Laura Ingraham's show on Tuesday night and he took the opportunity to criticize Hahn again.
The Fox & Friends co-hosts asked Giuliani about a report that a senior administration official had told the network that the transcript of President Donald Trump's call with Ukraine would 'raise eyebrows'.
"First of all I can't imagine if this guy in the White House is on our side or some other side," Giuliani said.
"If it raised eyebrows the only eyebrows it would raise would be the following: My goodness how could you make a big deal out of this … totally appropriate … Do you know what the Ukrainian told me who first briefed me on this? I couldn't get this information from our government. Nor would I. It was classified."
"I know according to that idiot that was on last night, I'm sort of like an old, washed up, haven't prosecuted a case…"
"Chris Hahn said you haven't practice law since the 1980s," Brian Kilmeade said.
"Yeah, well, then I've been then doing it illegally for the last 30 years," Giuliani said "I've been in court. I've argued cases. I argued a case in Los Angeles. I love being a lawyer. And I'm fairly good at it. I don't know what he does for a living except shoot his mouth off."
Watch the video above, via Fox News.