Fox's Steve Doocy: 'Off-the-Rails Wrong' if Trump Withheld Aid Unless Ukraine Investigated Biden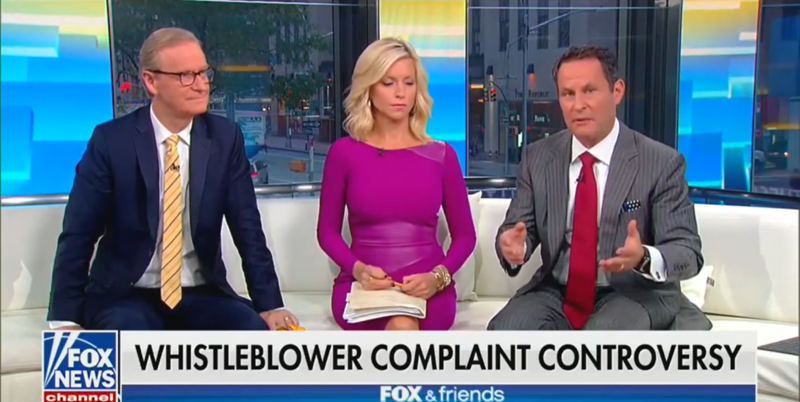 Fox & Friends' Steve Doocy has said it would be wrong if President Donald Trump threatened to withhold aid from Ukraine in order to get that country to investigate former Vice President Joe Biden. In something of a break from his Fox News co-hosts, Doocy worried that the timing didn't look good for Trump.
"The Washington Post broke a story yesterday afternoon that the President ordered Mick Mulvaney, his acting Chief of Staff, to freeze $391 million in military aid to Ukraine before he talked to the President."
"And that doesn't look like good timing to a lot of people. But Fox News has confirmed that apparently the President wanted to make sure that the new president of Ukraine understood that if you're gonna get this money, we really want you to end corruption before we give you that dough."
Doocy's co-hosts Brian Kilmeade and Ainsley Earhardt defended Trump's actions and the timing of the aid freeze. But Doocy wasn't so sure.
"If the President said 'I will give you the money but you've got to investigate Joe Biden,' that is really off-the-rails wrong," Doocy said. "But if it's something else, you know, it would be nice to know what it is."
This was a strong statement from Doocy regarding President Trump's alleged actions and seems to contradict the position taken by Fox & Friends on the issue.
Watch the video above, via Fox News.