Adam Schiff Slams Administration Withholding Whistleblower Complaint from Congress: 'System Is Badly Broken'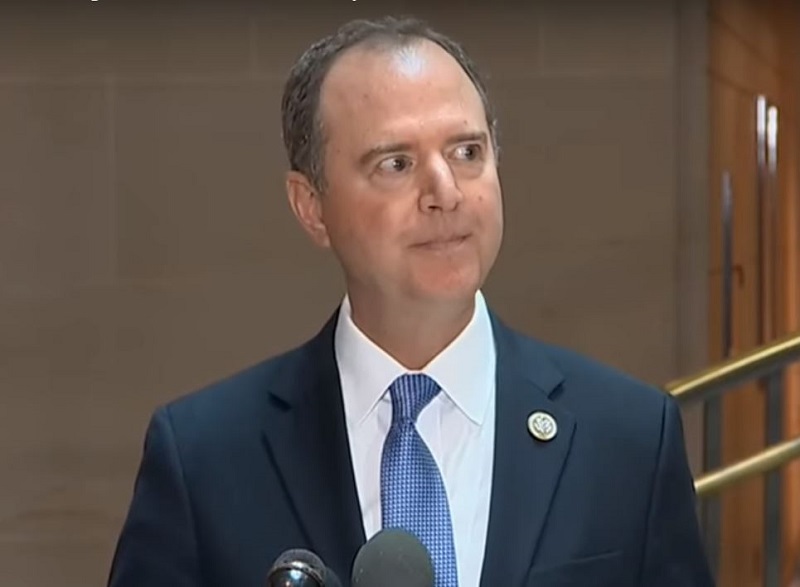 Chairman of the House Intelligence Committee Rep. Adam Schiff called the government whistleblower system "badly broken" in a press conference on Thursday.
Schiff had just come out of a hearing with the intelligence community's Inspector General to discuss an effort by the IG to report a whistleblower complaint about President Trump to Congress, as is required by law. The Trump administration had quashed that effort, with the White House and the Department of Justice apparently telling the Director of National Intelligence not to pass on the IG's complaint on the grounds that it involved someone outside of the intelligence community.
The administration's actions have triggered a showdown with Congress over its oversight responsibilities.
In his press conference, Schiff pointed out that the whistleblower statute is intended to allow government employees and contractors to report abuses and violations of the laws without fear of retaliation, and also to have a "legal mechanism to do so and not disclose classified information because there's no other remedy." In other words, a whistleblower does not have to go to the press, but rather can allow Congress to perform its oversight function.
"That whole purpose is being frustrated here," Schiff said. He went on:
"If in a matter within the jurisdiction of the Director of National Intelligence, you have an employee of that community…who follows the law and makes a complaint, and it is possible for the subject of that complaint to essentially quash the complaint or keep it from Congress, then this system is badly broken."
Once again, the Trump administration appears to be flouting the law and daring Congress to do something. And once again, the Democratic majority in the House seems unsure how to make the Trump team comply with the law.
Watch Schiff's press conference above, via Bloomberg.