Joe Scarborough Mocks Trump's Poll Numbers: You're Getting Pounded By Andrew Yang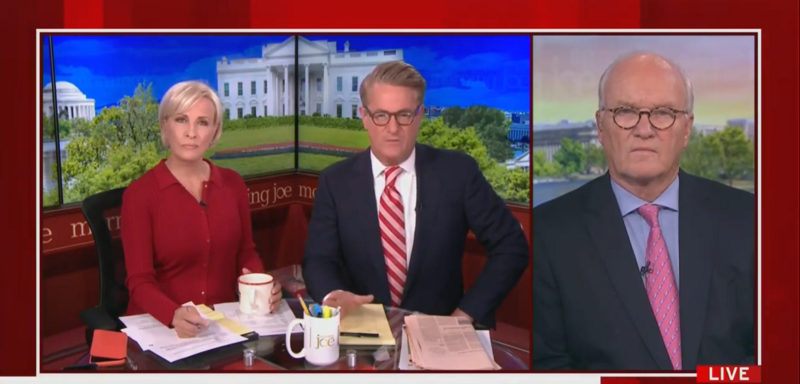 Morning Joe's Joe Scarborough laughed at President Donald Trump on Wednesday following new polling showing Trump behind potential Democratic 2020 candidates, including outsider Andrew Yang. The MSNBC host was almost gleeful as he explained the numbers.
"The President's reelect is about, I think it's 38%, over 55% of Americans don't think Donald Trump deserves re-election," Scarborough said.
"His approval rating once again in the 30s. This is, again, for somebody who's been president three years, the old rule used to be if your reelect he's below 50% ,you're in big trouble. Donald Trump's reelect nationwide is below 40%, and in a lot of the swing states we've seen over the past couple of months, it's actually in the low 30s."
"I'm sorry, it doesn't matter how many people blindly give him money, The matrix that they're spitting out there, when you have numbers like that, it reminds me of Brit Hume's famous saying, you know what, you can have all the dog food commercials you want, but if the dog doesn't eat the food, you're out of luck."
Scarborough went on to discuss recent polling in New Hampshire showing Yang beating Trump in the state.
"Here you see even Andrew Yang handily defeats Donald Trump," Scarborough said. "Hey, Donald Trump, you're getting pounded by Andrew Yang. He's promising to give people, like, whatever they want, and you're losing to him. You want $5,000? OK, I'll get you 5. You want $10,000? Sure. No sweat, baby. You're losing to him."
Watch the video above, via MSNBC.