Tucker Carlson Claims John Bolton Is Progressive and a 'Man of the Left'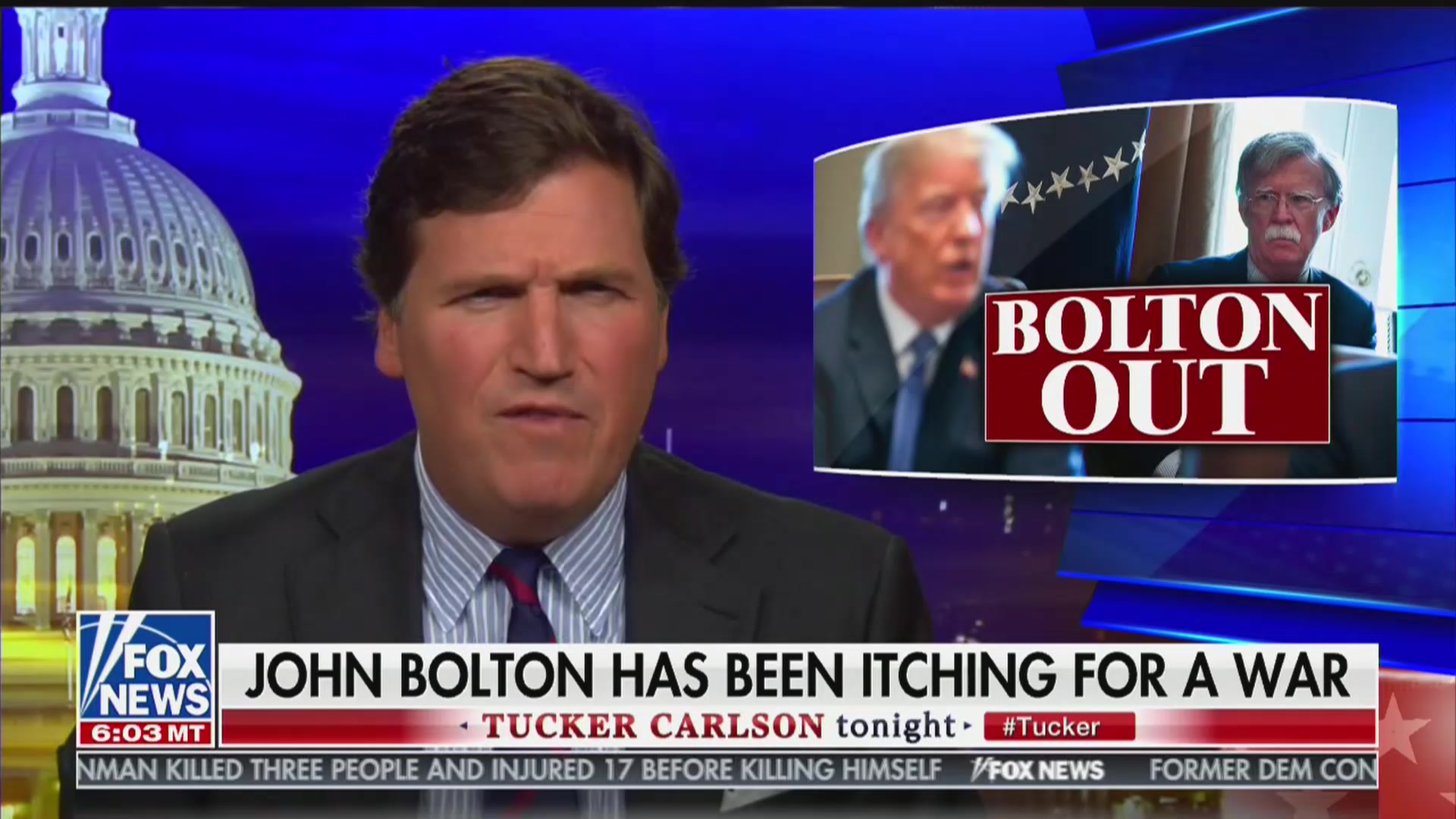 Fox News host Tucker Carlson opened his primetime show Tuesday night by celebrating the ouster of National Security Adviser John Bolton, claiming that the hawkish neo-conservative was actually a "man of the left" and a progressive.
Carlson, who privately advised President Donald Trump earlier this year to ignore Bolton and not take military action against Iran, said that Bolton leaving the Trump administration was "great news for America."
Read the rest of the piece at The Daily Beast.
Watch the clip above, via Fox News.