Meghan McCain Attacks Pam Anderson Over Julian Assange: 'He's a Cyberterrorist!'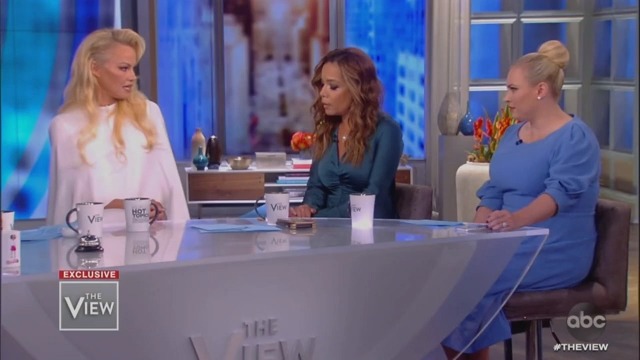 Things got heated Friday on The View when conservative co-host Meghan McCain angrily confronted Baywatch star Pamela Anderson over Julian Assange, calling the WikiLeaks founder a "cyberterrorist" who has put America's security at risk.
"Well, I wouldn't be a cyberterrorist, which he is," the conservative host retorted. "He hacked information. His leaks included classified documents that put our national security at risk, our military and the lives of spies and diplomats at risk."
Anderson, meanwhile, countered by asking McCain how many people America's national security has "killed innocently" compared to WikiLeaks, prompting a moderate round of applause from the audience., including a whoop from one man.
"Oh calm down, sir!" McCain sneered back at the man.
Read the rest of the piece at The Daily Beast.
Watch the clip above, via ABC.