Joy Behar Snaps at Meghan McCain During Heated 'View' Debate: 'Can I Say a Sentence Here?!'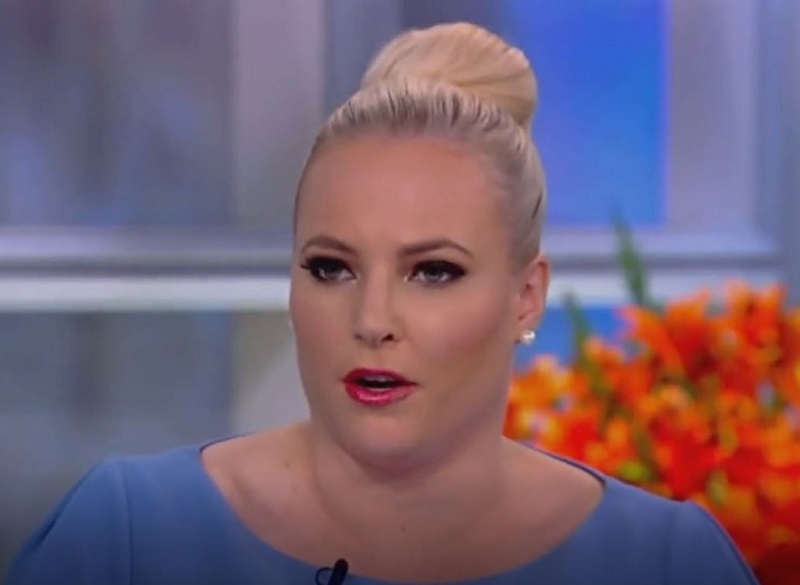 Joy Behar and Meghan McCain are back at it.
The two frequent sparring partners tangled once again on Friday at the tail-end of a tense debate surrounding climate change and population control on The View, with Behar snapping back at her conservative colleague for asking if she could finish her sentence.
Focusing on the uproar from the right over Democratic presidential candidate Bernie Sanders discussing population growth in relation to climate change, the panel noted that CNN commentator S.E. Cupp accused Sanders of supporting eugenics for saying women in poor countries should have greater access to birth control and abortions.
After the majority of the table felt that people were distorting what Sanders had said and that there have been concerns about overcrowding for a long time, McCain claimed that the globe's population is not a big issue now because "growth is in the decline." She then went on to explain that she agreed with Cupp's position, further noting that the CNN pundit is one of her closest friends.
"Any time you're talking about population control, if you are a pro-life person, it starts sounding alarms," McCain added. "In China, they enacted a one-child policy in China, and now men outnumber women by 70 million in China and India."
Claiming Democrats are putting out a "dystopian hellhole nightmarish idea" about climate change," McCain further stated that "population control in this country seems very extreme," prompting host Whoopi Goldberg to remind her that climate change is in fact real.
"I'm not saying it's not real. I didn't interpret it in the same way that obviously everyone in the Democratic Party did," McCain snarled back.
Whoopi then tried to explain that an honest discussion about Sanders' comments should not include use of the word eugenics, calling that "a different conversation. That is the controlling of a population because you don't like the size of your nose or they're too dark." She went on to talk about women in Ireland who fought hard for years to have the right to birth control and abortion so they could control the number of children they had.
Whoopi's point was that those women wanted the right and the ability to make their own choices, which she fully supports. "That's different than eugenics."
After Abby Huntsman still couldn't figure out the link between family planning and climate change, Behar finally brought up that it has to do with "using up the resources of the world." McCain for some reason chose that moment to say that the population growth of the world "is on the decline."
"Can I say a sentence here?" Behar demanded.
"If it's factual," McCain said, apparently oblivious to the irony that her previous statement that the world's population growth is declining was not factual. The rate of population growth may have slowed, but there are still many more humans being born than dying.
Sunny Hostin noted that the planet's population is still going to grow from its current number of 7 billion to 11 billion, which is the world's projected population for the year 2100, even though the rate of growth will have nearly stopped by then.
Watch the video above, via ABC.