'I Was Wrong': Lawrence O'Donnell Apologizes Over Retracted 'Russian Oligarchs' Story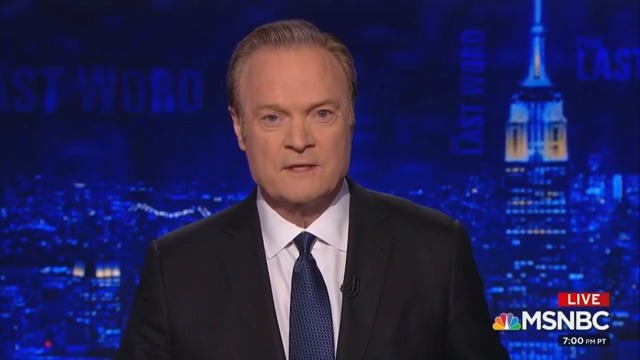 MSNBC host Lawrence O'Donnell on Wednesday night addressed the thinly-sourced report he walked back earlier in the day after lawyers for President Donald Trump demanded an apology, retraction and correction.
"I did not go through the rigorous verification and standards process here at MSNBC before repeating what I heard from my source," he continued. "Had it gone through that process I would not have been permitted to report it. I should not have said it on air or posted it on Twitter. I was wrong to do so."
Read the rest of the piece at The Daily Beast.
Watch the clip above, via MSNBC.